The IEP - Individualized Educational Programs app is a lightweight solution that allows for tracking students' eligibility status, and stores all information for every student in their own file. The main page of the app shows the list of IEP (or other special education) students, and the most recent update to their file.
Initial Evaluation
Team Meeting
Meeting
Plan
Needed Accommodations
Observation
Evaluation
Goal
Milestone
All types of tagged entries also allow for supporting documentation to be attached as files or as links. Entries can even be tagged with a combination of tags too.
The app can be installed from the App Store: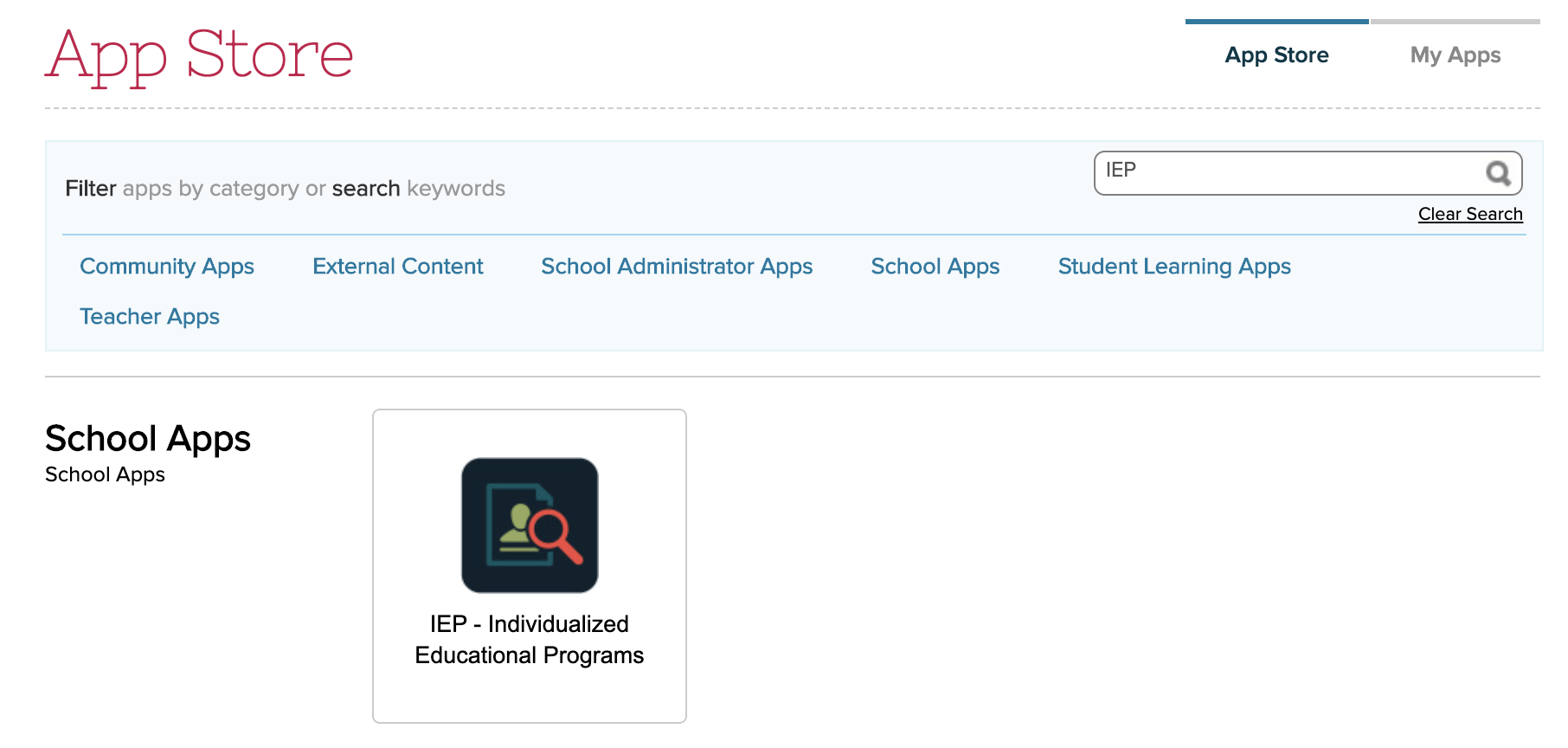 Let us know if you have any questions, concerns, or feedback.
20MR0806R