This article describes how parents can use the new Lunch Ordering App (with Shopping Cart) to submit and pay for orders online on the QuickSchools Parent Portal.
The summary of steps are as follows:
Go to the "Lunch Ordering" menu
Select a Student
Select Meal(s)
Click on the Shopping Cart to Check out
Click "Pay Now" and follow the checkout process
Enter Credit Card information (or select a previously saved credit card)
Confirm credit card details
Select a Student
The Lunch Ordering screen will list all students you have access to on the Parent Portal:

Click on a student to begin the process.
Select Meal(s)
This screen shows all the available meals to be purchased. Simply click on a the checkbox to add a meal to the shopping cart: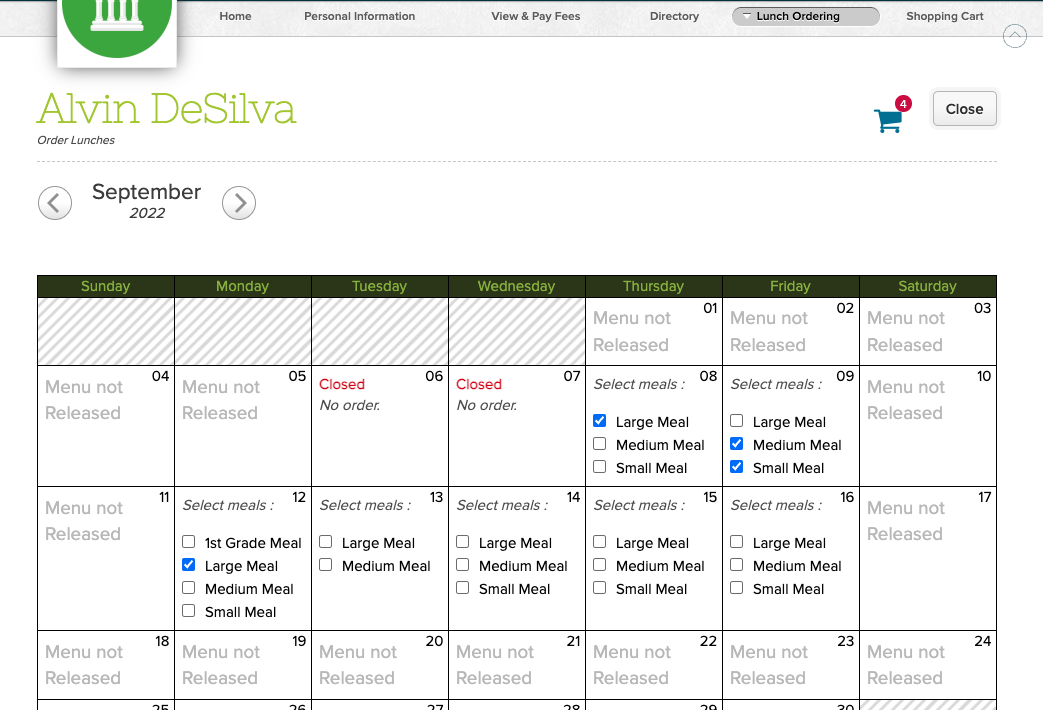 NOTE: If you mouse over the meal name, a full description of the meal will appear.
You can use the date widget above to select a different month. Once you're ready to check out, click on the Shopping Cart icon on the top right corner.
Shopping Cart
This screen show all items that have been added to the shopping cart: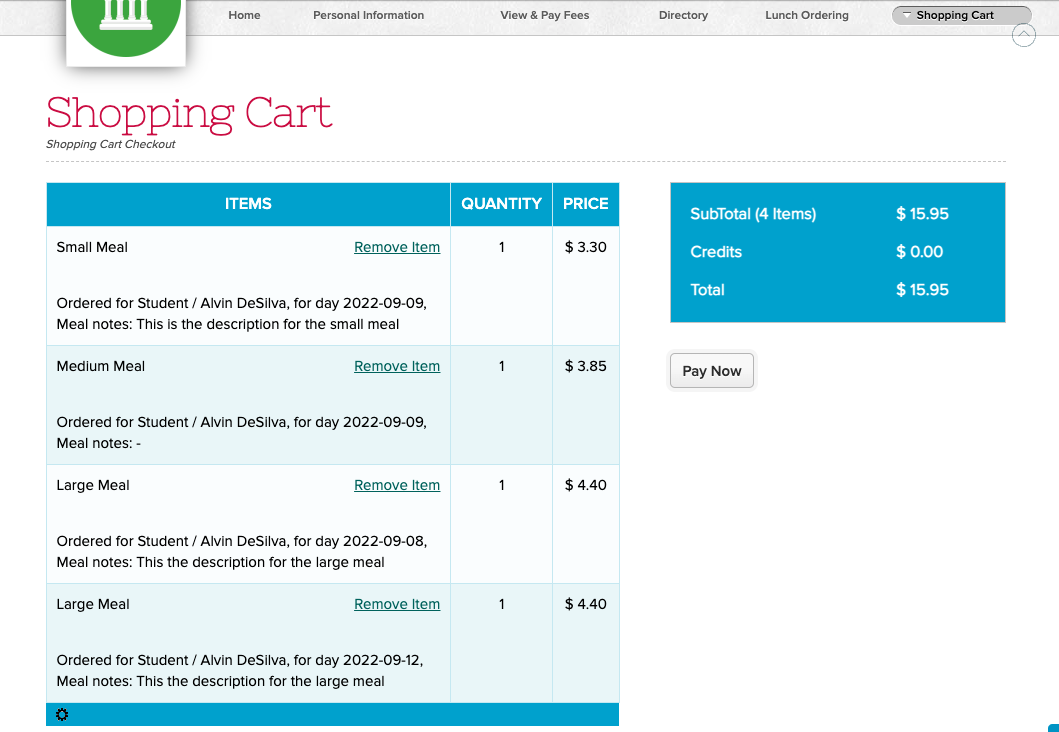 NOTE: If you have credit from a previous purchase, this will appear on the right side. Any available credit will be deducted from the subtotal.
Once you've confirmed your purchase, you can proceed by clicking on "Pay Now":

If you have a saved Credit Card on file, you can change the payment options: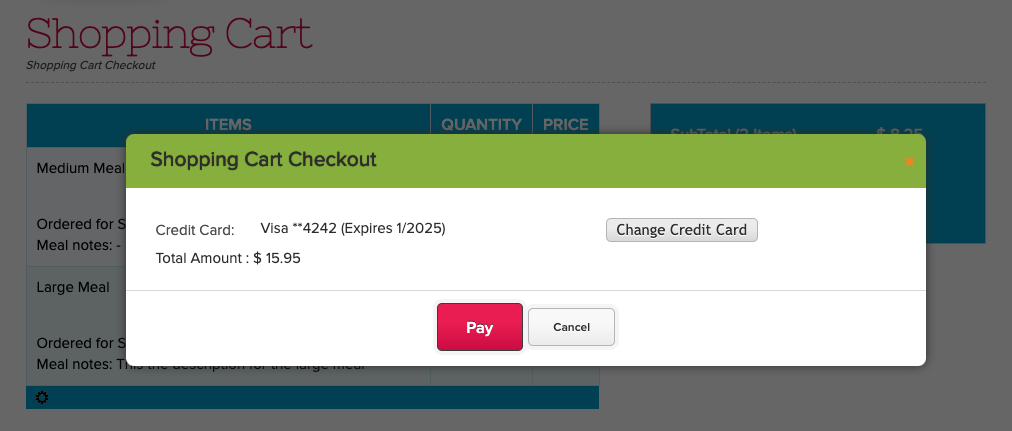 Click on "Pay" to proceed with the Check Out process.
Check Out Process
After clicking "Pay", if you don't have a credit card on file, you will be prompted to enter your credit card details: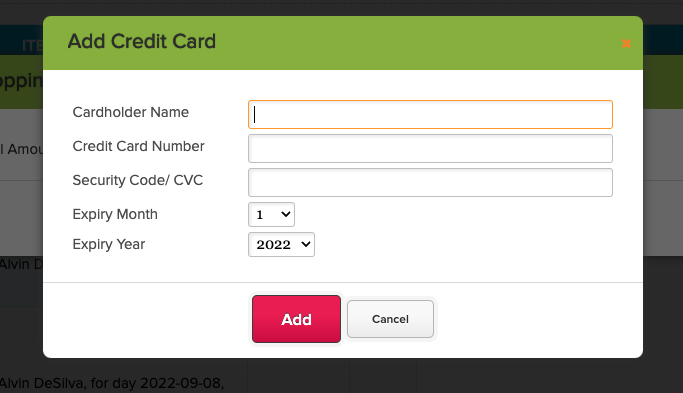 Once your credit card details have been entered / selected, you can then confirm the purchase:

Finally, once you've completed the transaction, you can will be returned to the Shopping Cart: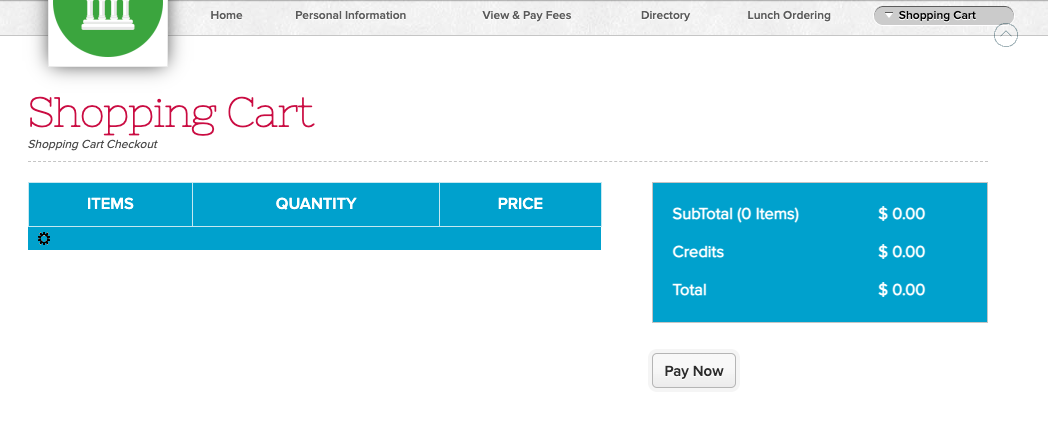 In this early version of our Shopping Cart, a successful transaction will simply return you back to an empty Shopping Cart. In the future, we will display an appropriate success message.
Review your order
To review your orders, you can go back to the lunch calendar: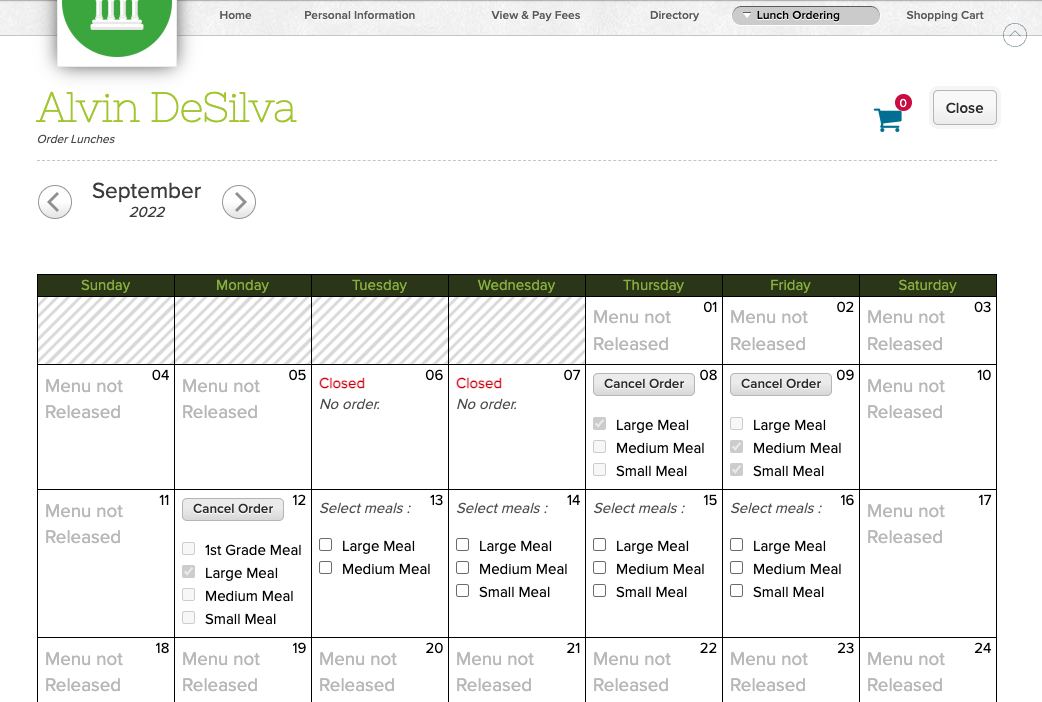 In the near future, parents will be able to view their history of Lunch Orders via a separate page: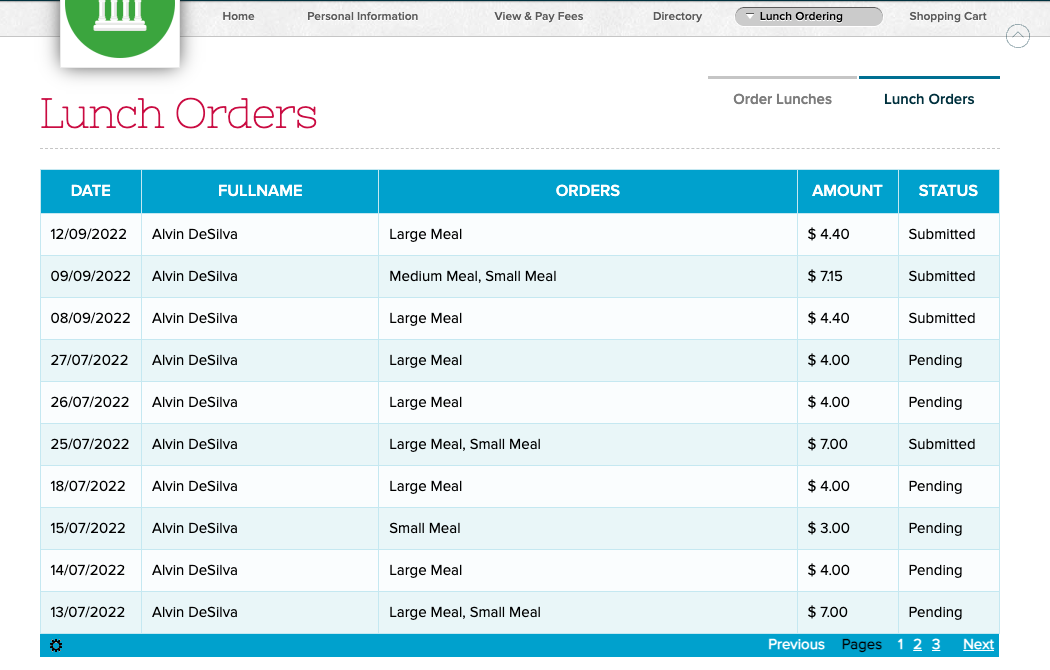 If you need help ordering lunch, please chat with us online for support. More features are coming soon. Feel free to share your comments and suggestions with us as well.
22AK0904