The Health App helps you track students' health-related information like medical history, immunization record, and examinations.

Contents of this article:
After installing via the App Store, you can view the Health tab under the Student Profile. Here's how it looks like:

Medical Information
While the default Medical tab in the student profile is specific to medical problems such as allergies, dietary and other medical information, Health App can be used to add more detailed information to those data by clicking on the Add button.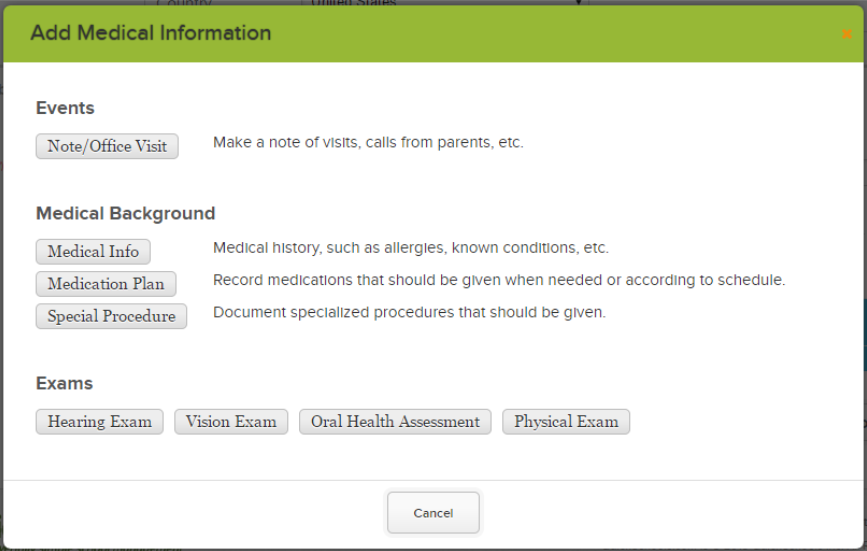 Add Events
Note/Office Visit - make a note of visits, calls from parents, etc.
Medical Background
Medical Info - add medical history, such as allergies, known conditions, etc.

Medication Plan - record medications that should be given according to schedule

Special Procedure - document specialized procedures that should be given
Examinations
Hearing Exam

Vision Exam

Oral Health Assessment

Physical Exam
Medical Codes
You can also add custom codes for easy selection via the Code Sets module. If you want this module enabled, just send us an email to support@quickschools.com.
Code Sets have a separate module that you can access via the main menu. This is how it looks like when you add the custom codes: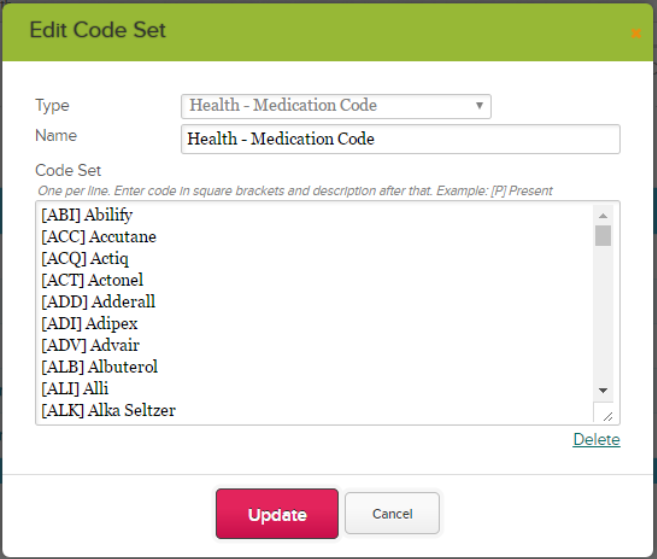 These custom code sets can be used when you add Medical Info, Medication Plan, or Special Procedure.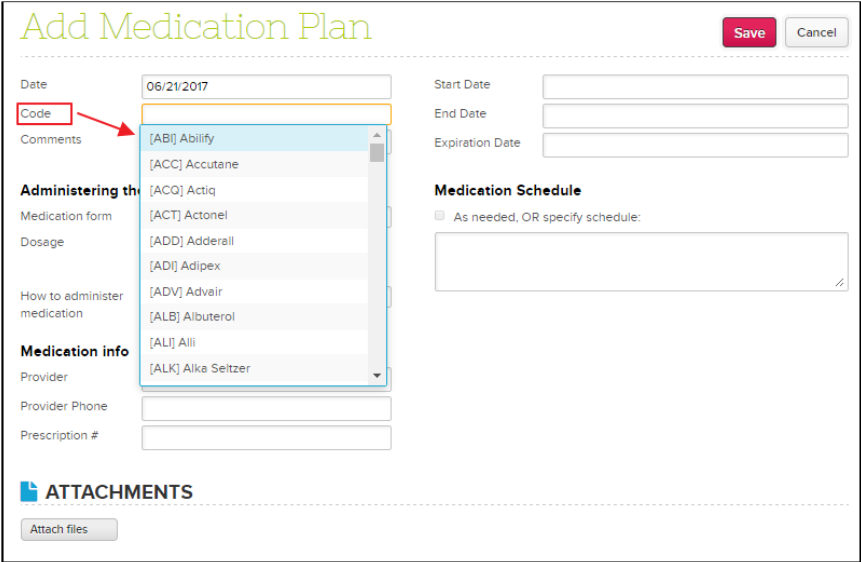 The system then highlights these codes as medical tags so that its easier to read.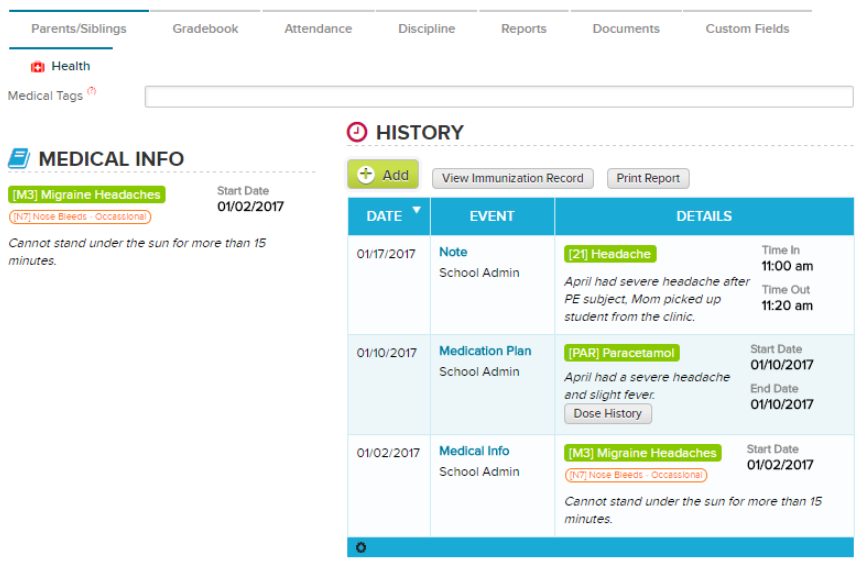 The Medical Info tags will also appear on the students list even without opening the student's profile.

Print Report
What's also great with this feature is that you have the option to print out these records in PDF format. Check which information you need from the selection then click Print button.
PDF Sample: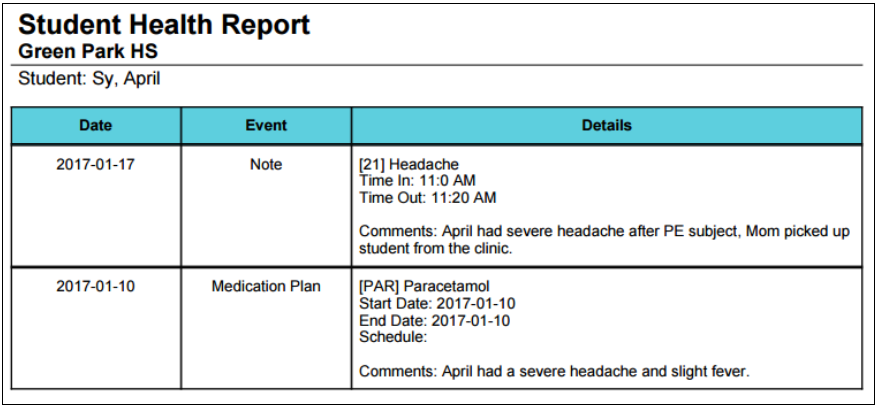 Vision & Hearing Exam
When enabled in the app setting, you'll have the ability to bulk add Vision and Hearing Exam, this section has a separate module that you can access via the top menu.

Filter students by grade or by homeroom and as well as take note on students who failed or weren't able to take the exams.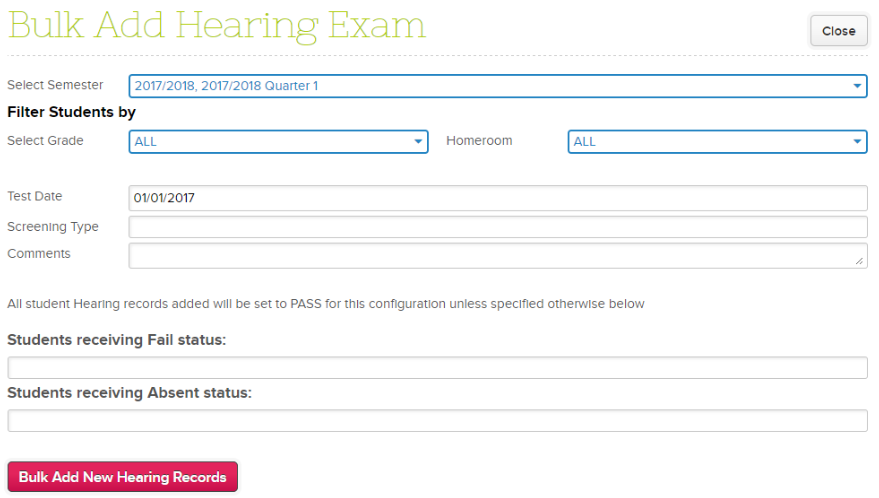 Let us know what you think about this app. Should you need more information, feel free to chat in or email us at support@quickschools.com.
18MR0510