Automatically inviting parents is now supported in Online Forms for Online Registration. When you create a new Submission, parents will receive an email with the link to the online registration form and their reference number. Here are the steps for inviting parents to use the Online Registration forms:
Go to Online Forms tab then look for the online registration form to be filled out by the parents.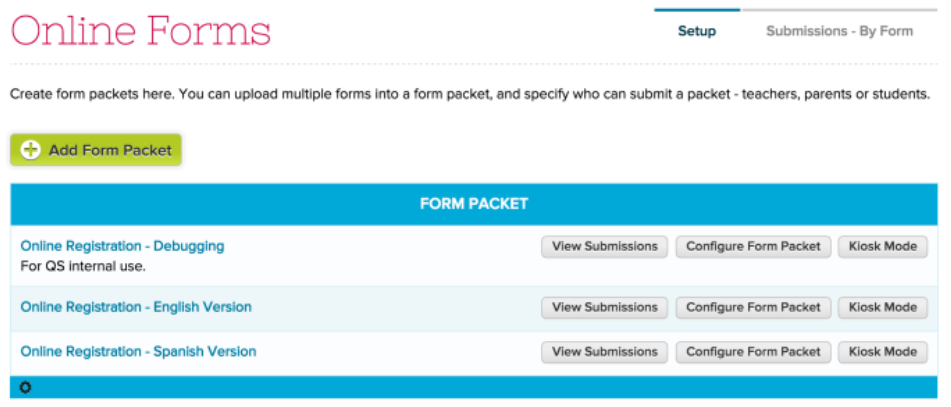 Clicking on the "View Submissions" button, will bring you the list of submitted applications:

This is where you can create new submissions by clicking on the "New Submissions" button: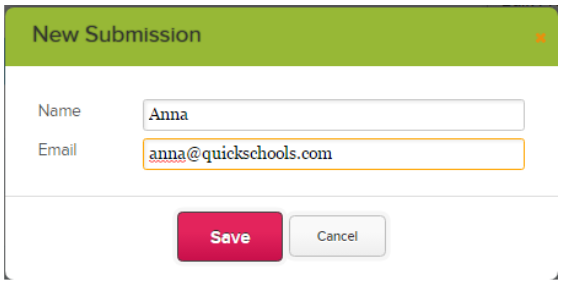 When you click "Save", a new Reference Number will be created and an email will be sent to the parent.

This reference number will allow parents to save their form online without a username and password. So it's important that each parent gets only ONE reference number per student.
Upon adding a new submission, the system automatically sends email to the parent (i.e. to the email address you entered) containing the link to the registration form and the reference number.

Using their reference number, parents can access their saved submission and start filling out their online registration forms!

Parents will use the Reference number to retrieve saved forms.
Viewing Submissions
You can view submissions that are in progress by clicking on the "In progress" status along the top. But remember, depending on whether you are a district user or a site user, you may be looking at submissions for the whole district, or for your site only.

Finally, when you click on a submission, you can use the custom fields below to note down any special circumstances for that application, and mark whether supporting documentation has been received: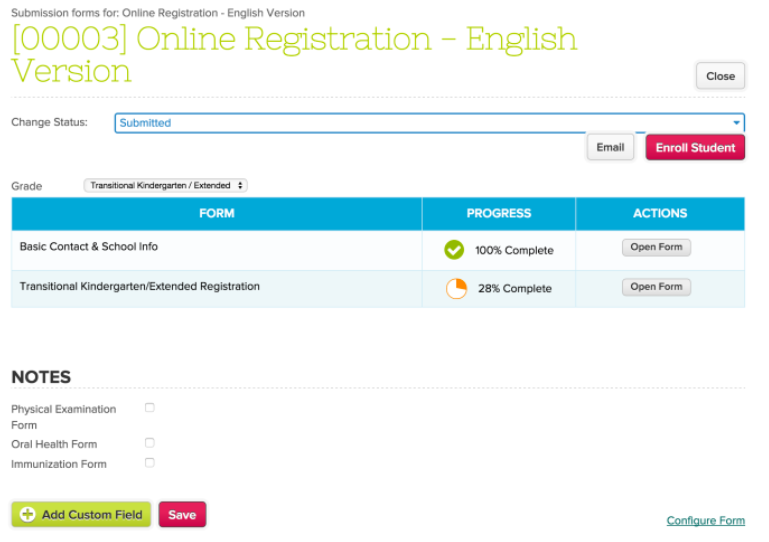 You can also click on the individual forms to see what has been filled by the parent.

Before inviting parents to access registration forms, we highly recommend that you test out the entire flow by inviting yourself as a parent, and then submitting a test student. That will help you understand how everything works, allowing you to assist parents with questions, should they come to you for help. You can of course chat in with questions, or direct parents to chat support if they encounter technical issues.