Importing Fees to Quickschools
Quickschools allows importing of charges and payments in Fee Tracking module. Please follow these procedures to import data from a file:
1. Go to Fee Tracking > Student Billing tab then click the "Import" button

Note: This function is still in beta; please email support@quickschools.com to enable this function.
2. Browse for the file containing the data. These are the columns that should be contained in the file:

3. Map the data accordingly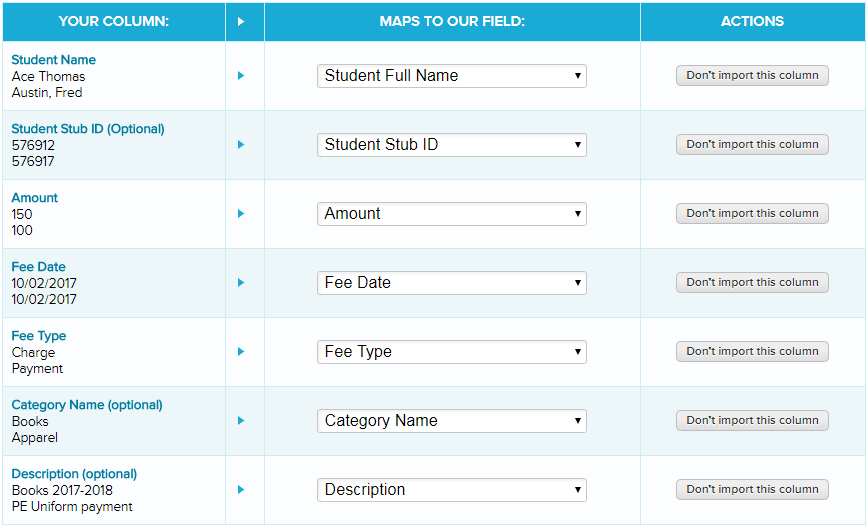 4. Click the "Click Here To Import Data" button to complete the process.
Importing of fees is now complete. If you open a student account in Fee Tracking, you will see that the data you have imported is now added on the list.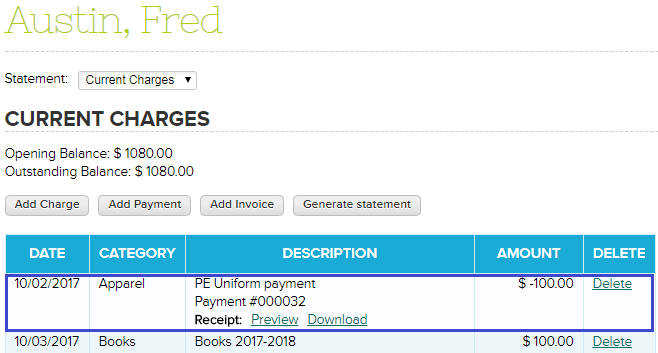 Document 17DP1004