Quickschools supports automatic enrollment of students to their subjects based on their assigned Homeroom. When you assign a homeroom to a student, the student would be automatically enrolled in the subjects being taught by the homeroom teacher.

This is how Classes & Homerooms tab looks like before turning on the automatic enrollment by homeroom:

The steps below show how to set up automatic subject enrollment based on homeroom. We will configure a homeroom class named "James Brown" assigned to teacher James Brown.
1. Click SETTINGS in the menu bar, then click the 'Edit overall settings' button:
2. Go to "Subject Enrollment with Homeroom Grouping" section and check the box next to "Enable automatic enrollment into homeroom subjects", click Save.

3. Go to Classes & Homerooms tab and click the 'Edit Associated Subjects' link:

4. Click "Add" across the subjects where you want the students to be auto enrolled once assigned that homeroom: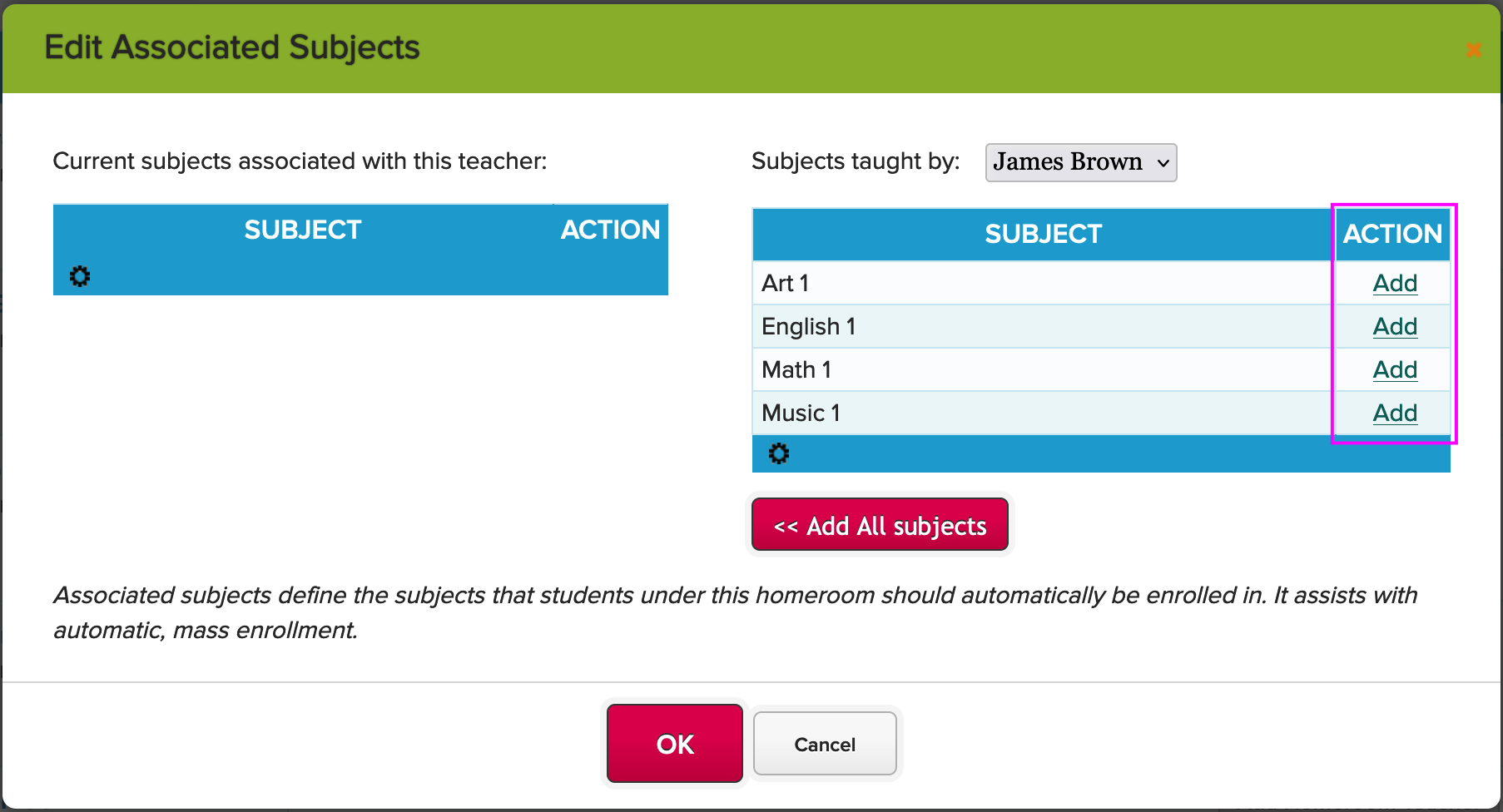 Click 'Add' across Art 1 and English 1 subjects and click OK: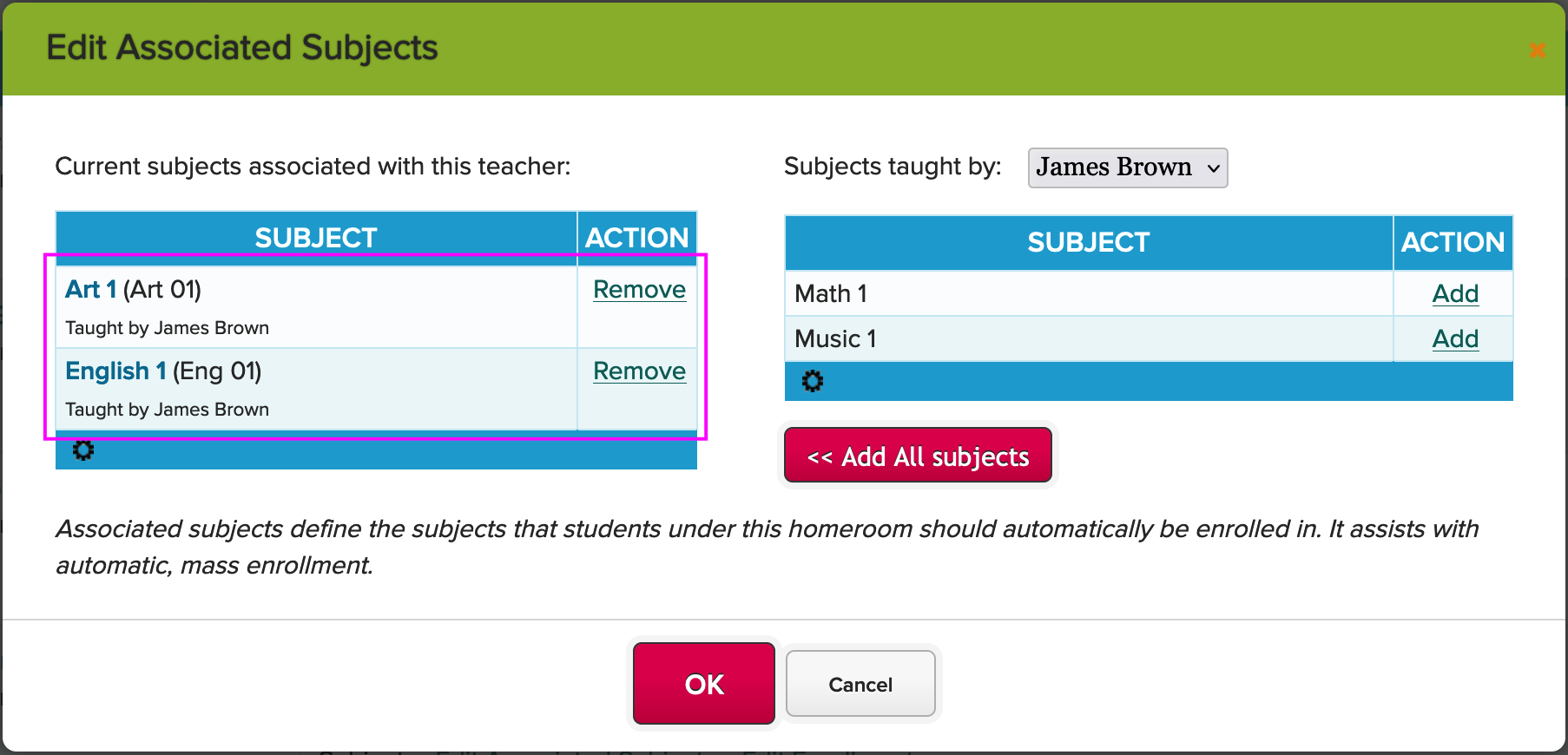 Now these 2 associated subjects become visible under HOMEROOMS section:


5. Add a new 1st grade student and assign him/her to James Brown homeroom: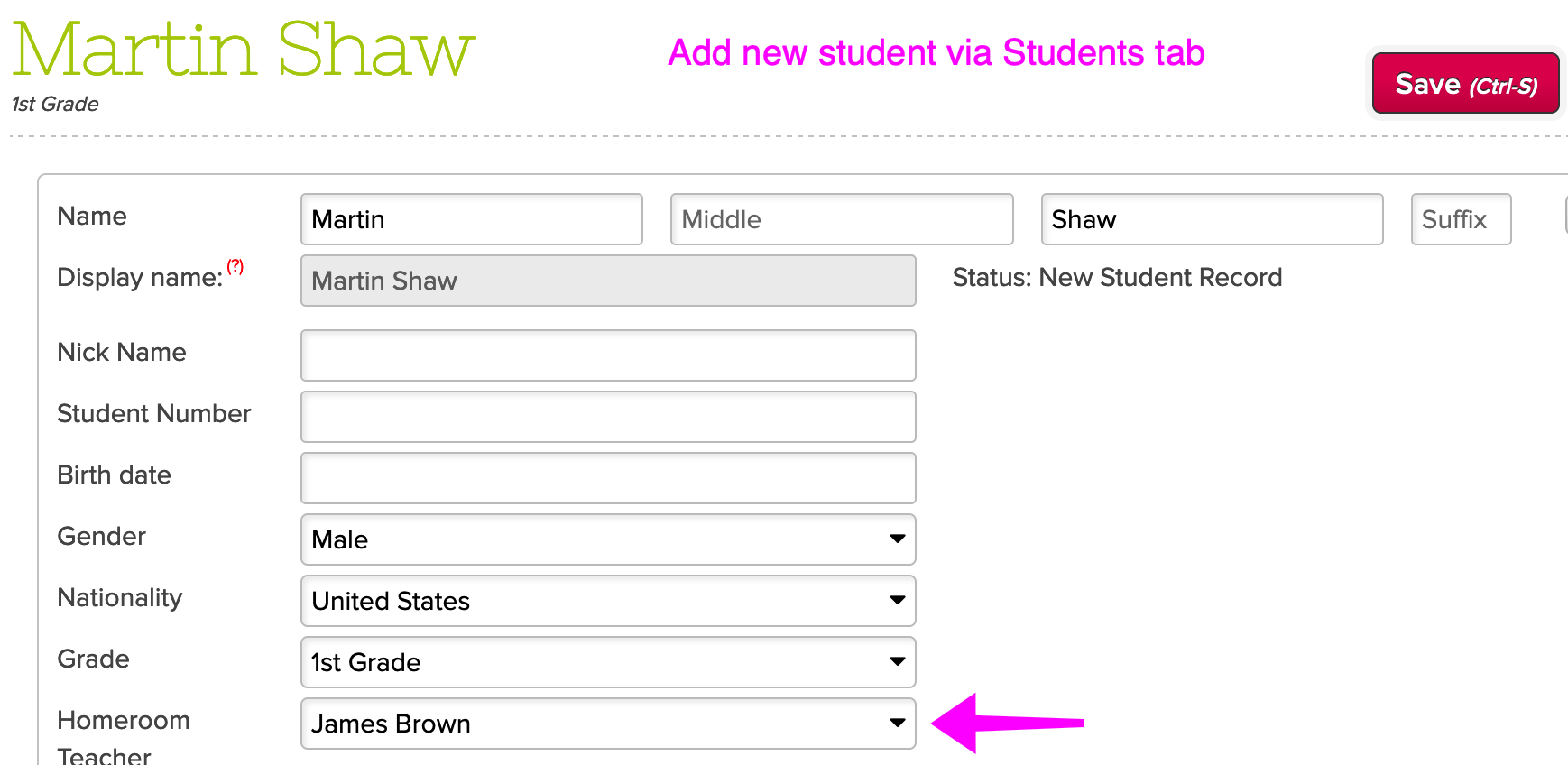 After clicking Save, this new student will be automatically enrolled in Art 1 and English 1 subjects:

Note: In case you've already assigned homeroom to students before setting up the automatic enrollment by homeroom, you can easily enroll the students to their subjects by clicking the 'Edit Enrollment' link under Classes & Homerooms tab:

Check the top most box under each subject to enroll all the students to a subject then click Save:

Feel free to chat with us or email support@quickschools.com if you have questions.
22DP1219