The steps below show how to transfer a student from one school to another.


Scenario: Need to transfer Student 1 from School 1 [qschool1] to School 2 [qschool2]. Student number: S-000007.

1. Log in to the DESTINATION school (i.e. the school where you will transfer the student). In this case, log in to School 2, then go to Students > District-Wide Search tab

2. Search for the student, preferably using the student number to get an exact match search result.

3. Click the Enroll button across the student name:

4. Enter Unenrollment Date and Enrollment Date:
UNENROLLMENT DATE - for the student to be unenrolled from School 1

Enrollment date - for the student to be enrolled to School 2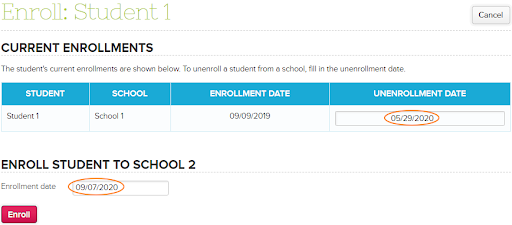 5. Click the Enroll button: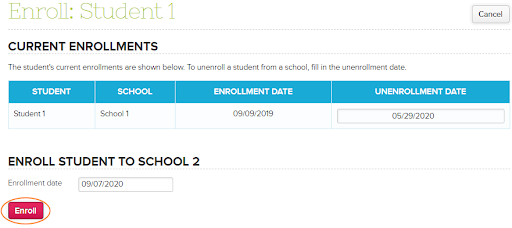 6. Enter Remarks for the student leaving School 1 then click Confirm: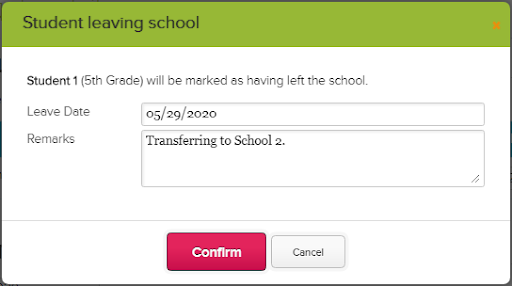 When you refresh the page, School 2 will now show as the school of the Student 1:

And when you go to School 2's All Students tab, you'll see the student as one of the active students.

As shown above, the student has been transferred to the destination school. And the student will no longer show in the list of School 1's active students.