To link students, you have to link their parent's records from different schools. For example, the mother of 2 students from School-A and School-B is Mary Johnson; you have to link Mary Johnson from School-A into Mary Johnson in School-B.
Prerequisites:
There should be a parent record in the students' profile in each school

The parent name in each school should match (to easily link parent records and avoid confusion)

The parent in each school

should be invited

via Parent Portal tab
Linking Parent Records
There are two ways to link parent records:
A. Via Student profile
B. Via Parent Portal tab (recommended method)


A. Via Student Profile
Go to Student profile; from the Parent/Siblings tab,click the button below "Siblings in other Schools" then select the name of sibling, then the parent to be linked: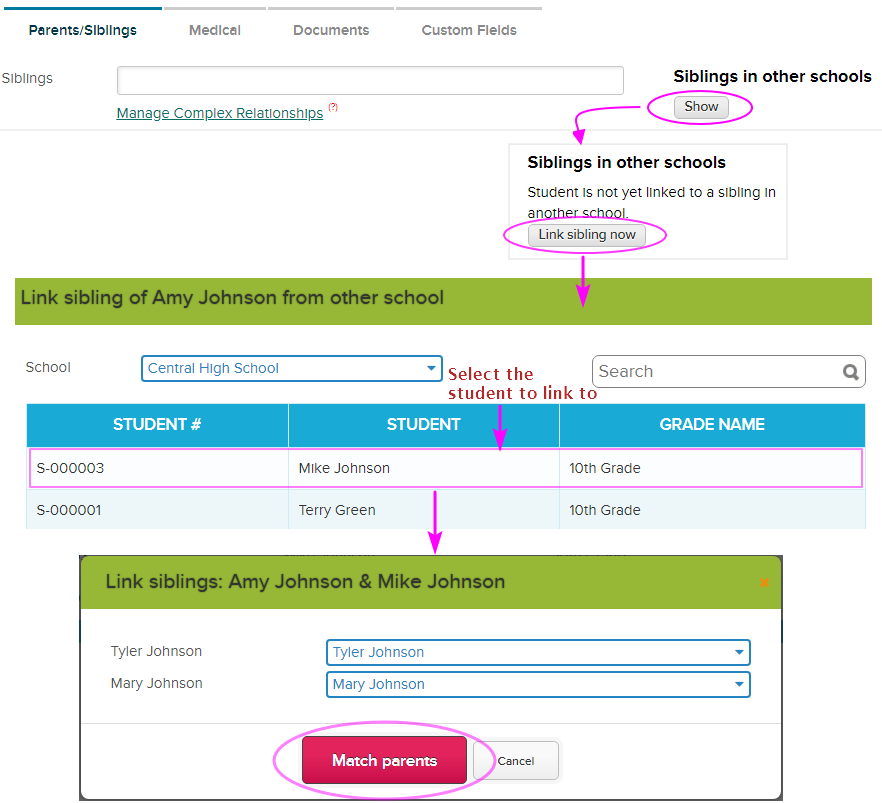 B. Via Parent Portal tab (this is the recommended method):
Go to Parent Portal > Link Parents From Other Schools tab then:
Enter the parent name in the Search box

Check the name of the parent under Potential Matches

column then click the "

Link Selected Parents

" button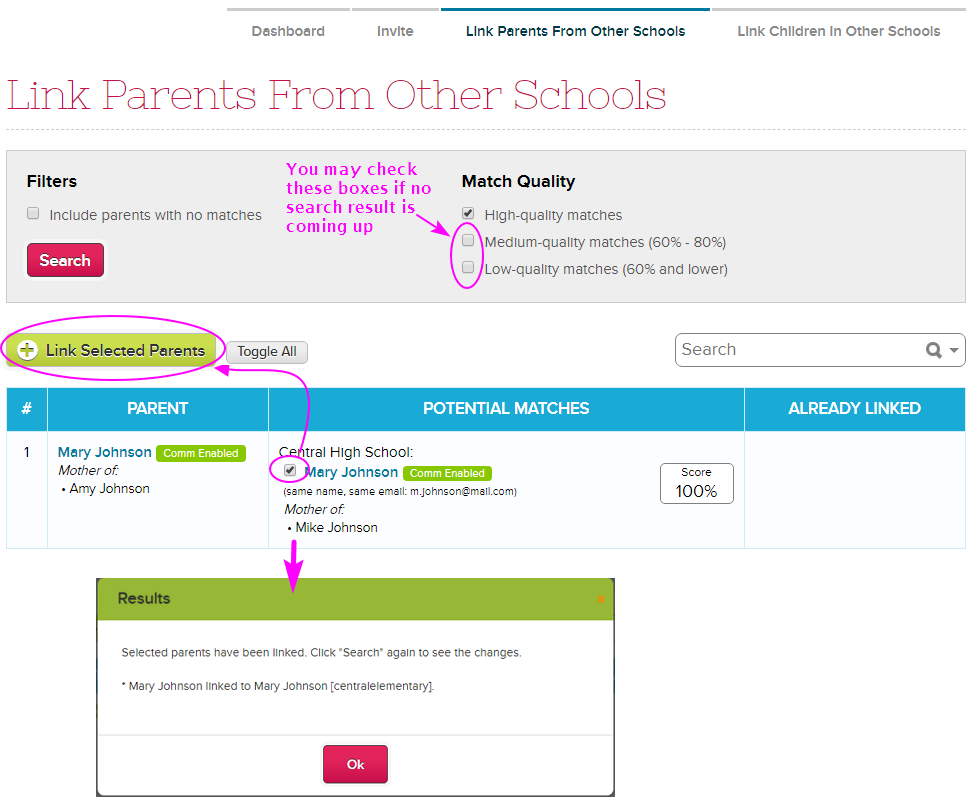 Note: Check all the boxes under "Match Quality" if no result is coming up.


Check if Parent record is linked:
Once the parents are linked, the students will be linked as well. When you search for the parent under the same tab, it will appear under ALREADY LINKED column:

And when you check the student profile, the student's sibling will appear:

To confirm that it's working, log in to Parent portal. You should then be able to see both students and be able to switch schools: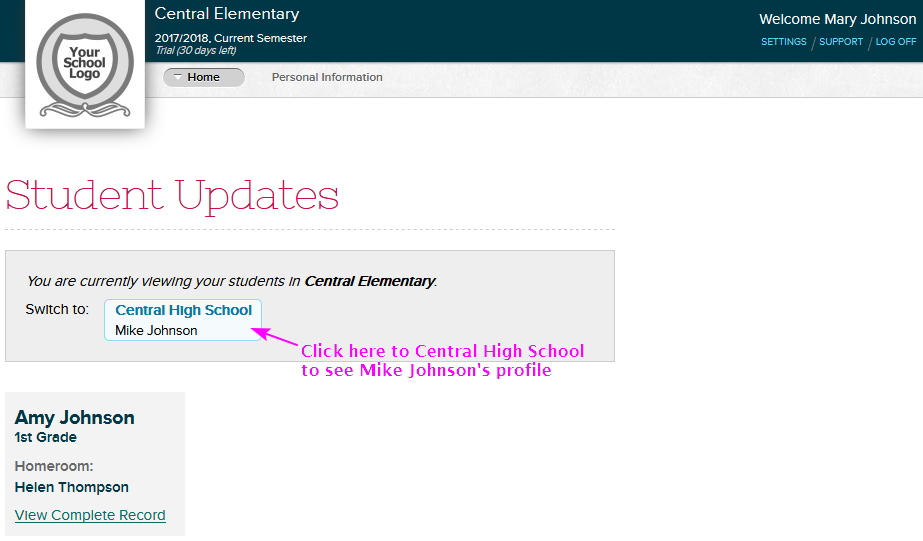 Note: The parent should be invited via Parent Portal in both schools to be able to switch to his/her child in another school.
Unlinking Parents
To unlink siblings from different schools, go to Parent Portal > Link Parents From Other Schools then search for the parent name. Click Unlink under ALREADY LINKED column to unlink the students: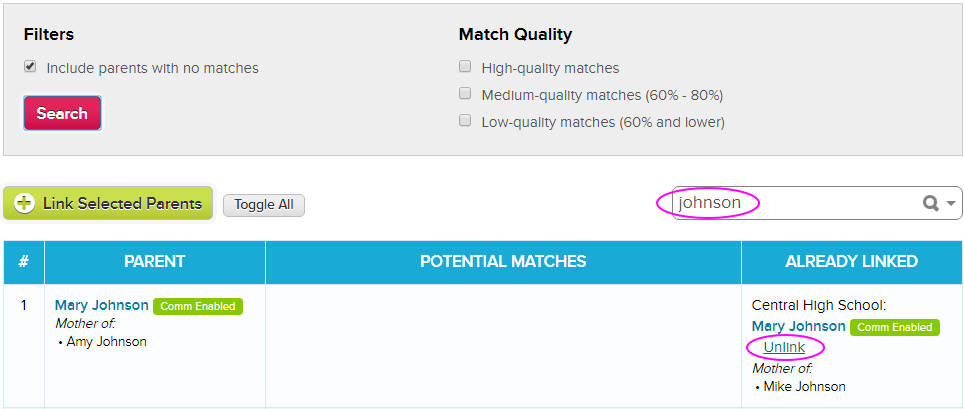 After unlinking a parent, the parent will no longer be able to switch to his/her other child's school. The siblings in other schools will also disappear from the student profile (that is, if all linked parents have been unlinked).
Please note that this feature is still in Beta and so there are still things to be improved.
Note: Please avoid renaming parents after linking them as it sometimes breaks the link.