Once your school is setup to print withdrawal forms, it's a super easy process to generate these forms from the Student record. Just select "Print Profile" from the "Actions" button at the top right:

Then check the "Show Withdrawal Form" option: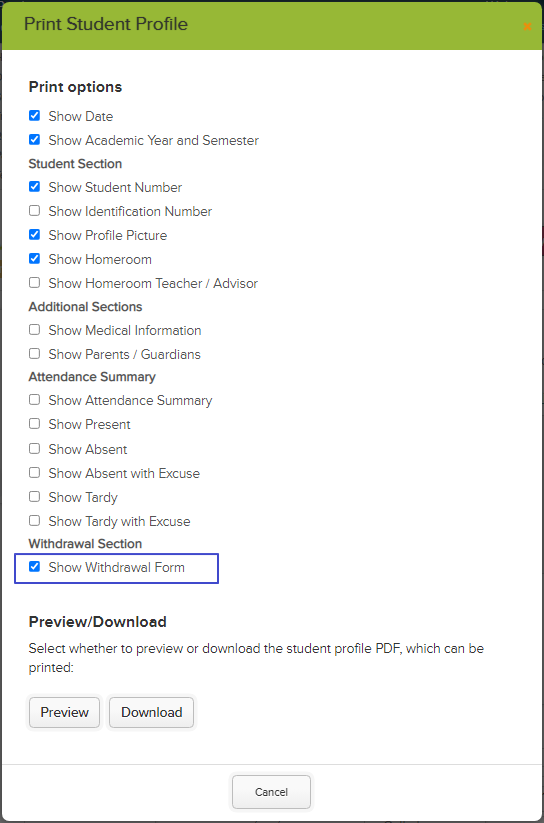 You can either "Preview" or "Download" the resulting PDF which should look something like this.

If you'd like access to the Withdrawal Form, and you don't see it, please contact QuickSchools support.