This option allows teachers to chose when to post grades to parents and students for a particular assignment. It can be super helpful for a number of situations, particular as it allows you to hide in-progress grades until you decide they're complete, or if you want to release them on a particular date. Let's take a quick look at this new feature: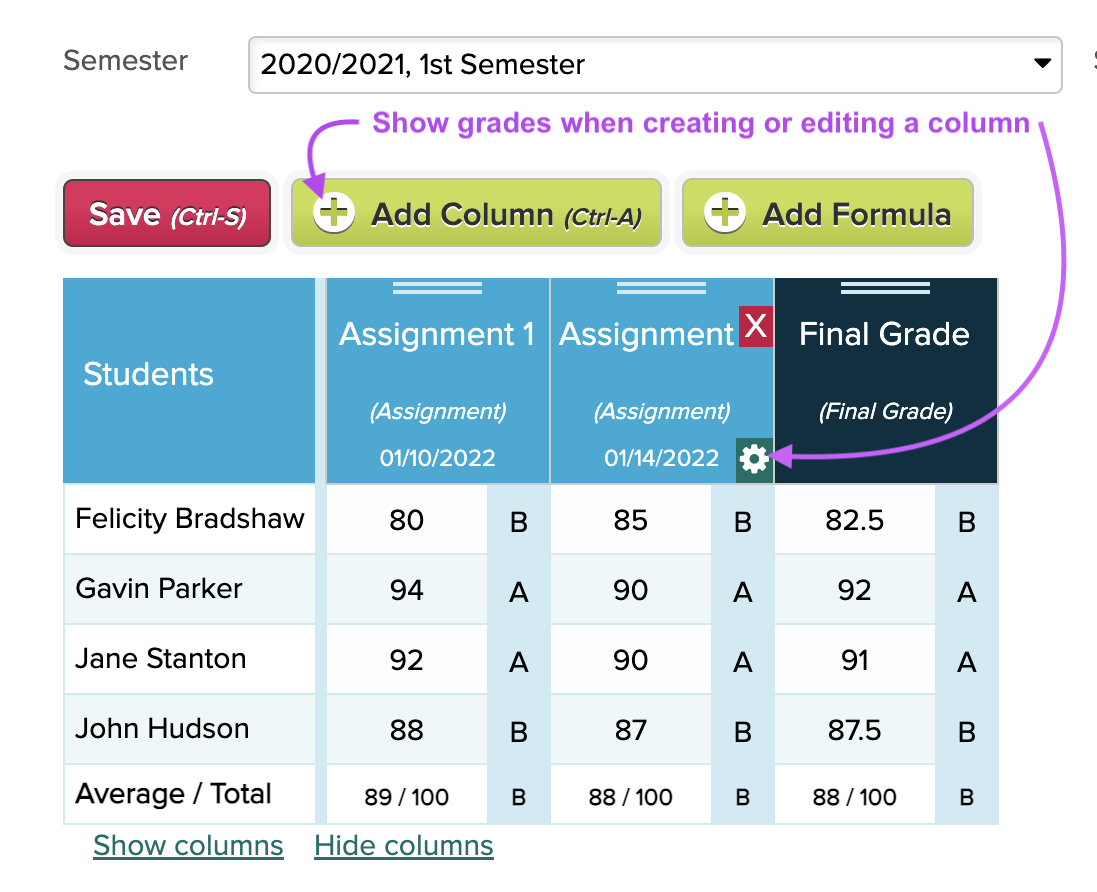 The "Show Grades" option is accessible when you create the assignment, or any time after.
When you click "Add Column" or on the Edit Column gear, there's an option for whether to publish grades to the parent and student portal:
You can toggle this option back and forth for a Gradebook column any time
To enable this feature from the School Admin's account, go to Settings > Turn Features On/Off > click the Configure link for the Report Cards/Gradebook under your plan subscription.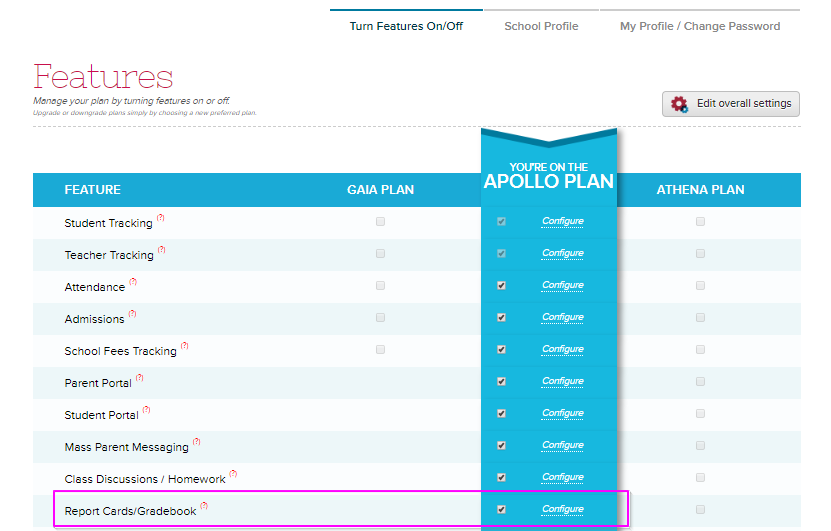 Tick the box next to "Allow teachers to show/hide gradebook columns from parents and students." This works together with the setting "Parents/students can view grade book".