QuickSchools has released a beta Parent and Admin notifications system. We currently support a selection of events, but once an alert is enabled, users can decide how to receive alerts.
Once you have the Alerts system turned on in your account, you can fully configure it from the Settings → "School Profile" page. Different Alerts can be entirely enabled or disabled by clicking the corresponding button on the right of the alert title. If an alert is enabled, you can chose various options for when to send the alert (depending on the event) and configure what types of alerts are sent (SMS or Email).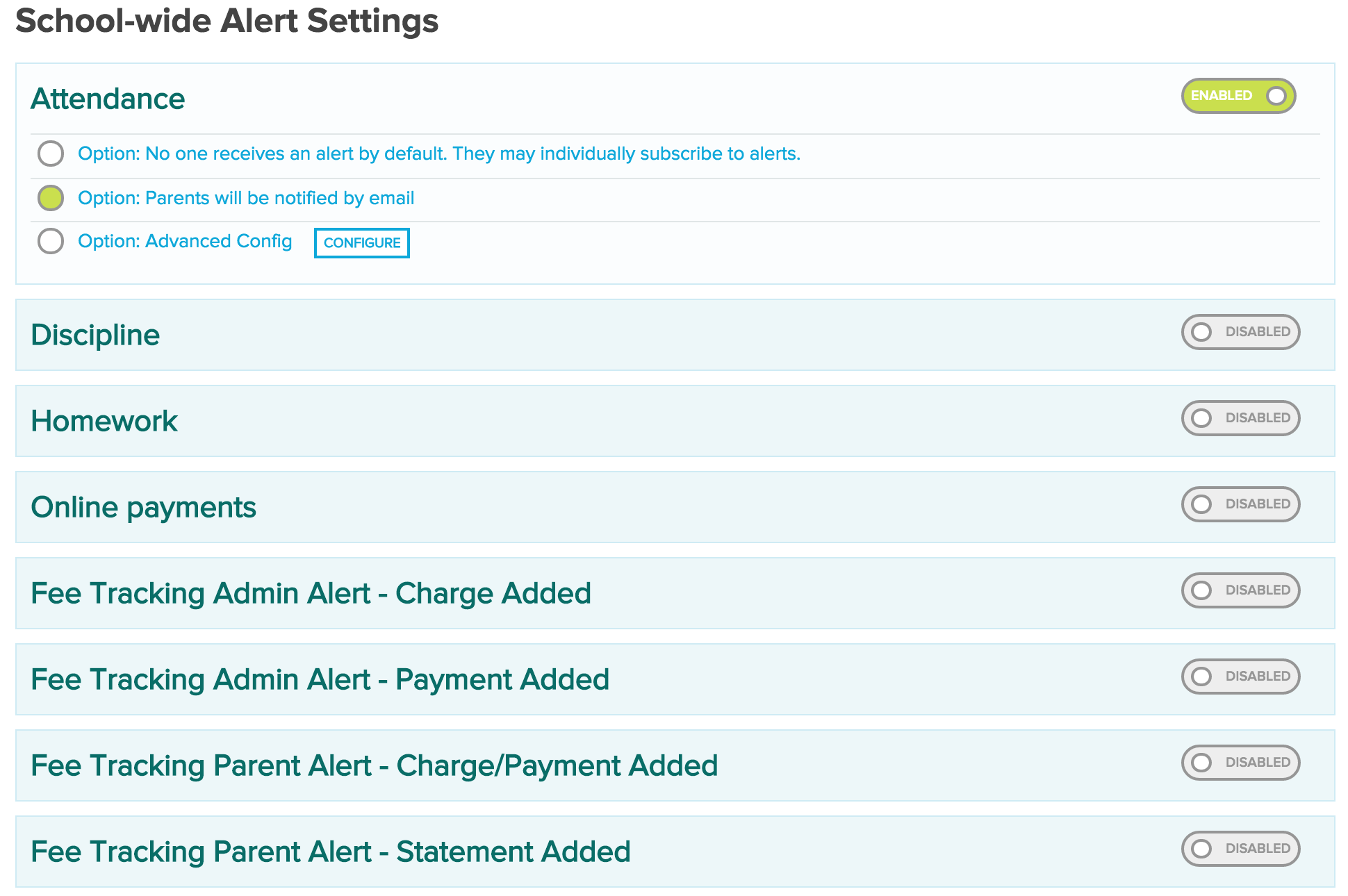 If the Alerts system sounds like it might be helpful for your users, please contact our support to get the system turned on for your account. Further refinements and improvements will be made to this module before it will become fit for all our users. Looking forward to hearing your thoughts, questions, and concerns!