QuickSchools integrates with Schoology, a leading LMS solution which enables unprecedented levels of online collaboration and communication between students, parents and teachers. Schoology's classroom and online education tools are a perfect complement to QuickSchools' cloud-enabled SIS.
Getting Started
1. Log in as a QuickSchools Administrator, and install the "Schoology Integration" app from the QuickSchools App Store.
You'll be asked to select the teachers that can configure the Schoology integration.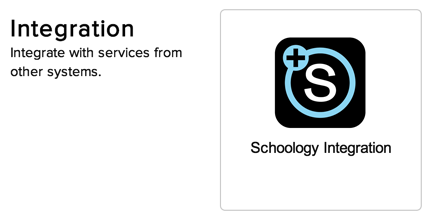 2. Once installed, select the newly-added "Schoology" menu. Then click "Connect to Schoology".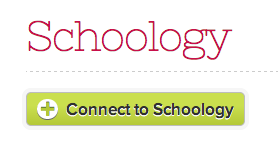 3. When prompted, log in to Schoology and give permission to the Schoology App.

You'll be prompted to log back into QuickSchools. A pop-up screen will confirm the connection and let you know the accounts are linked successfully.

Setting Up the Integration
Synchronizing Students:
QuickSchools will automatically map the students in your QuickSchools account to the students in Schoology by name. You'll have a chance to check the mapping, accept matches, and manually enter any students not present in both systems.

Synchronizing Courses
QuickSchools will guide you through course synchronization after students have been mapped. Courses set up in QuickSchools can be exported to Schoology, and courses set up in Schoology can be imported to QuickSchools. Wherever your current course information is, we'll get it running in both systems.

Synchronizing Gradebooks
Once courses and students have been synced between QuickSchools and Schoology, quicky and easily synchronize gradebooks from your Schoology Ap. Once linked, grades entered in Schoology will reflect in QuickSchools gradebooks, and vice versa.
More Info
For more info on this feature, feel free to check out our announcement page here: www.quickschools.com/schoology or chat in and let us know your thoughts and questions.