Unlocking Report Cards
After you finalize report cards, sometimes something comes up and you want to go back and change a value. If so, you'll want to Unlock the report cards. To do this, an administrator simply needs to go the Report Cards module, then select "Setup Report Cards". Click the "Manage" link: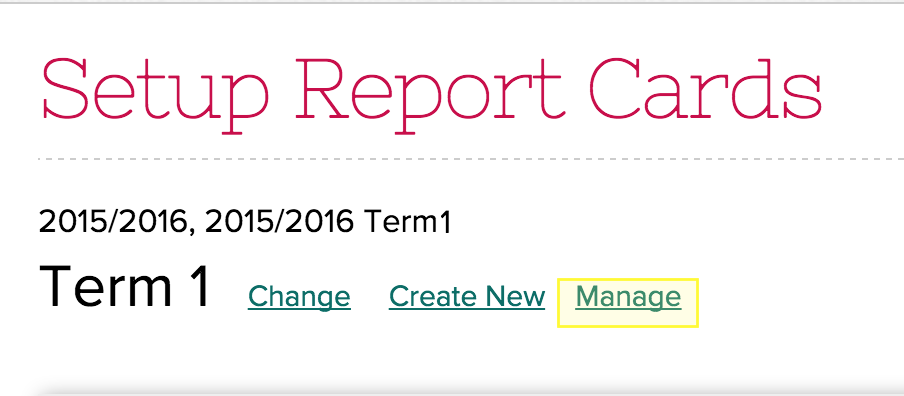 Then, click the Unlock link:

And you should be good to go! 
However, there is one important note with Unlocking Report Cards:
Please note that Locking Report Cards automatically posts all report cards that are "Activated" to the Parent & Student Portal. And, report cards are by default "Activated".
Unlocking Report Cards does NOT hide Report Cards from the Parent & Student Portal. You will need to Deactivate Report Cards.
Deactivating Report Cards
To Deactivate Report Cards, simply go to the Report Cards screen and use the down arrow in the blue table header to select "All", then "Deactivate". You can also click Report Cards' "Deactivate" link at the far right of their respective rows.