Quickschools allows parents to send private messages to teachers and other parents. If enabled by the school admin, the Parent Directory tab allows parents to communicate easily with teachers/parents to discuss school functions or other topics, without having to keep track of a bunch of separate outside email threads. Parents can also view each other's contact information from the same place.
There are just a few steps between logging in and sending a private message. If you'd like to see a step-by-step guide to getting started, please read on!
How to Send a Message
1 - Log in to your Parent Portal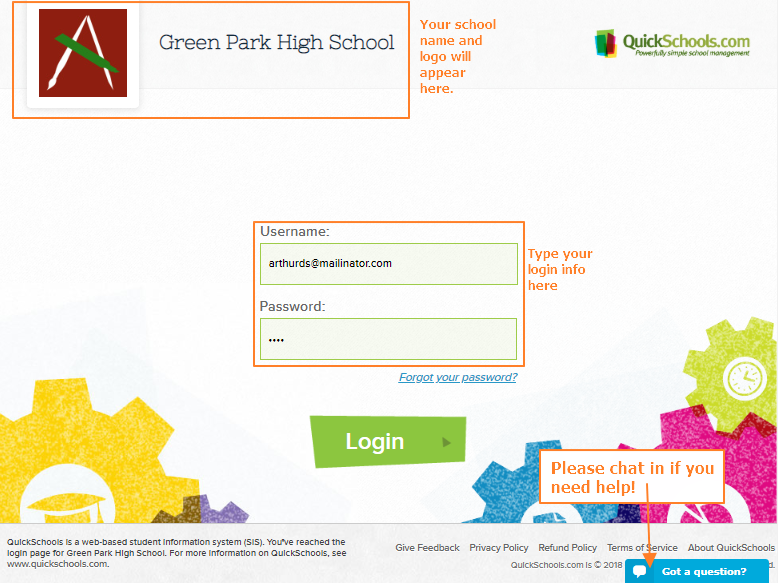 For more info on where and how to login, watch our Parent Portal Video Tutorial.

2 - Click the "Directory" tab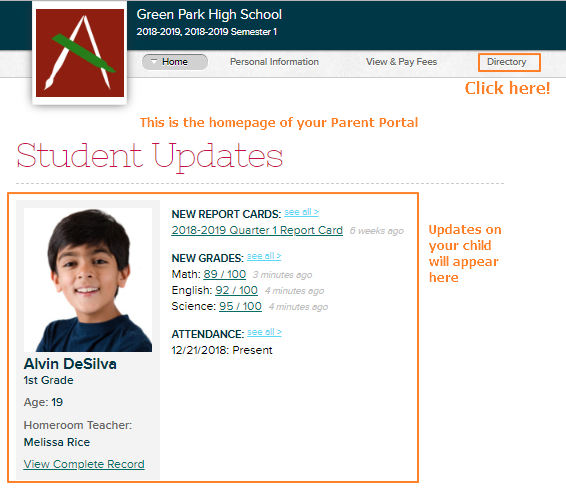 3 - Search for the recipient's name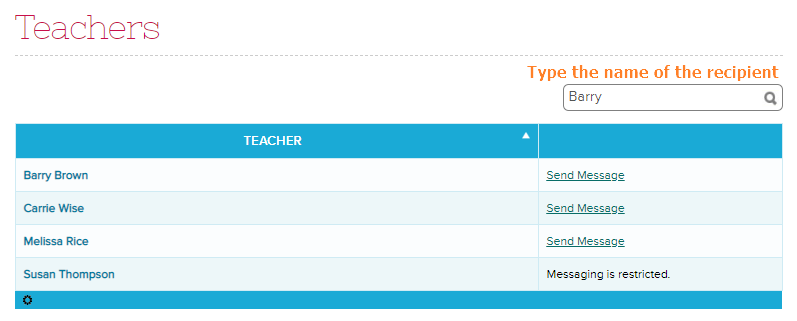 4 - Click "Send Message"

5 - Type your message & click "Send"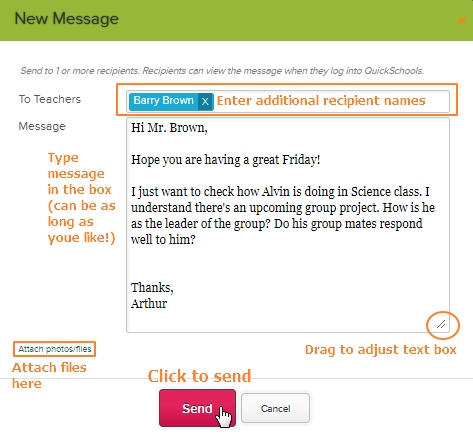 How to Read & Reply to Messages
1 - Click on the Talk Bubble near your Profile Picture


2 - Click on the Message snapshot on the Left to view on screen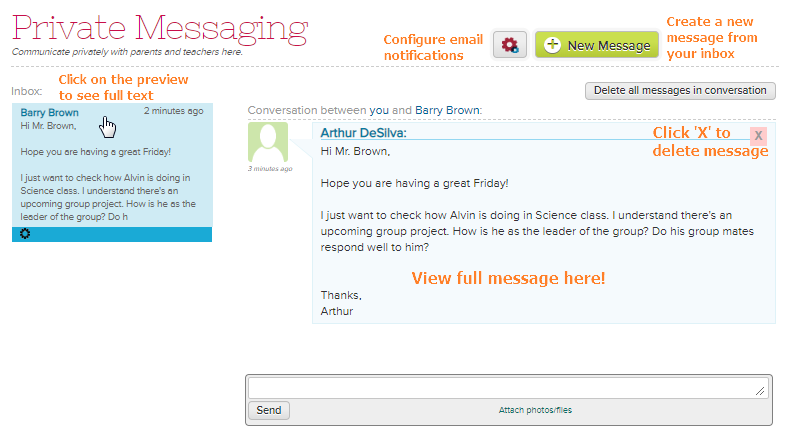 3 - Type your Response in the grey box below & click Send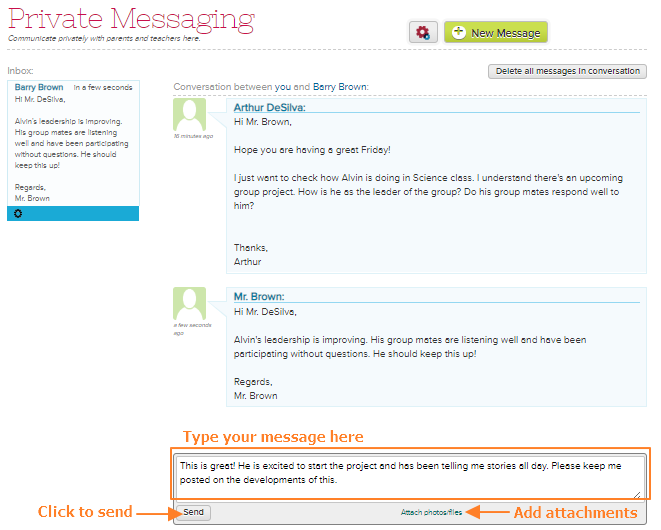 If available, you can also send messages to other parents by going to the Parents tab from the Directory.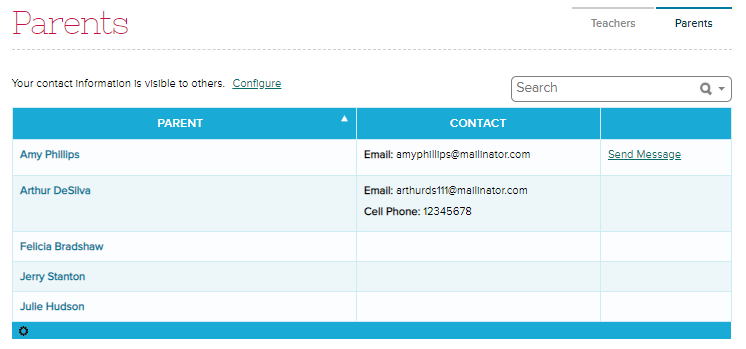 We hope you enjoy the Parent Directory! Of course, if you have any questions or there is anything we can do to help, just let us know. Feel free to email or chat anytime!
18MR1220R