The Lunch Count App is a simple tool which allows Teachers to tally lunch counts for any given date.
Using the App is as straightforward as can be. Simply select the applicable date for the entry using the Date Navigator at the top of the interface. Then click the Add Lunch Count button to open the entry interface.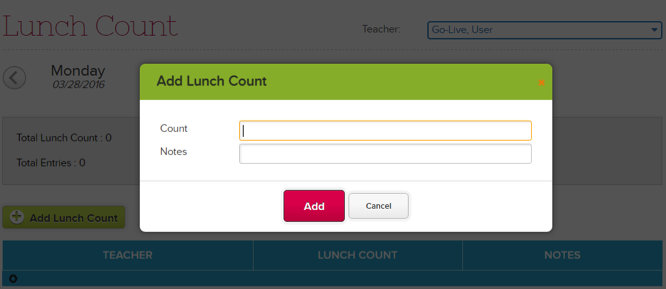 Add your Lunch Count, any relevant Notes, and click Add. You'll see the entry will be added to the Lunch Count table, your name will be automatically added to the Teacher column, and the displayed Total Counts as well as Total Entries update at the top of the interface. To Delete any entry simply click on the entry in the table and click the Delete button.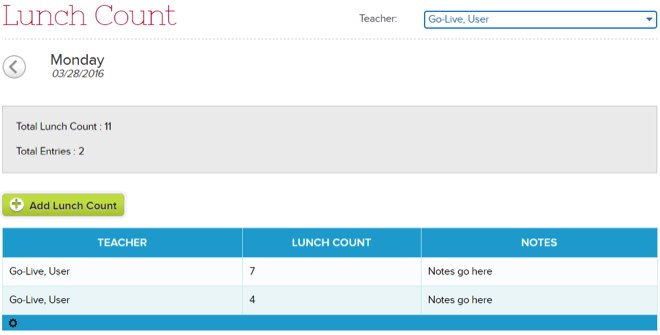 The App also allows Administrators the ability to submit lunch counts on any teacher's behalf. To do so, simply select the teacher from the dropdown menu at the top of the interface and then follow the instructions for Lunch Count entry outlined above.