Pre-Enroll via Online Forms
In addition to Pre-Enrolling a student from the Students module users are able to Pre-Enroll prospective students that have registered via Online Forms. This can be done individually or in bulk.
First you'll need to enter the Online Forms module and click View Submission for the Online Registration packet of your choosing (English or Spanish.)

To Pre-Enroll an individual child, simply click their name in the Submissions table. You'll see just below the Change Status dropdown two buttons: 'Enroll Student' and 'Pre-Enroll Student.' Click 'Pre-Enroll Student.'
A pop up will appear which will allow you to configure the Semester to Pre-Enroll into as well as the student Grade Level. Click 'Pre-Enroll' to make it official.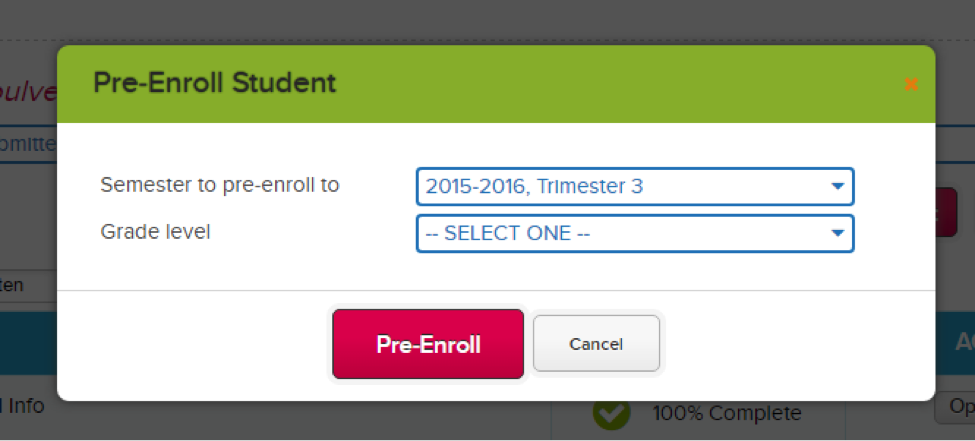 Bulk Pre-Enroll
To execute Pre-Enrollment for more than one child go to the Submissions table again. Begin checking the boxes in the left hand column for every child you wish to be included in the bulk pre-enrollment.
Then click the 'Bulk Processing' button at the top of the page.   At the next screen you'll see a 'Pre-Enroll Student' button at the top of the page. Click this and then configure your Semester and Grade level as normal. Click 'Pre-Enroll' and you're all set!