Quickschools Gradebook allows teachers to enter grades by student instead of by subject. It should prove useful for schools that provide self-paced learning for students that are on a similar curriculum. It should also help one-on-one tutoring programs where multiple students undergo the same lessons, but at different times. We call this feature Self-Paced Gradebook.
Here's what the screen looks like: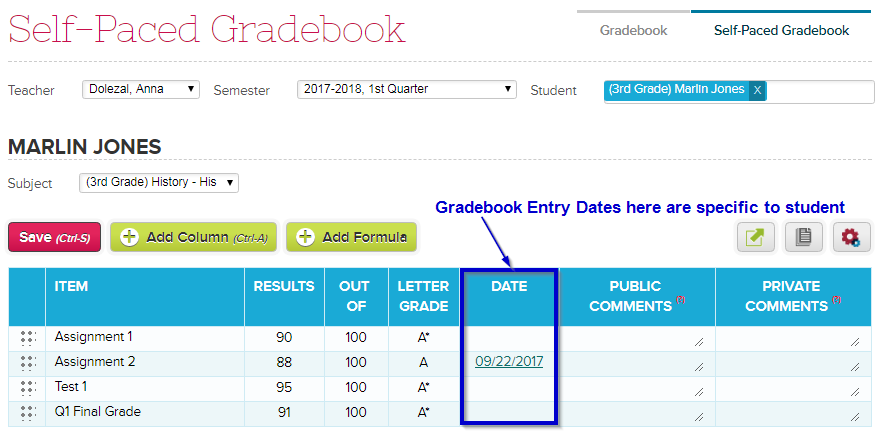 You can maintain a single Gradebook for all your students undergoing the same curriculum in the same subject/course. After completing a lesson with a student, instead of selecting the subject you teach, you can now instead select the student, and update the grades accordingly. You can also maintain a different set of gradebook dates that is specific to the student. Everything else works pretty much the same.
To turn on the Self-Paced Gradebook: click SETTINGS > Turn Features On/Off > click "Configure" next to the "Report Cards/Gradebook" module. The Configuration pop-up provides an option to enable the Self-Paced Gradebook: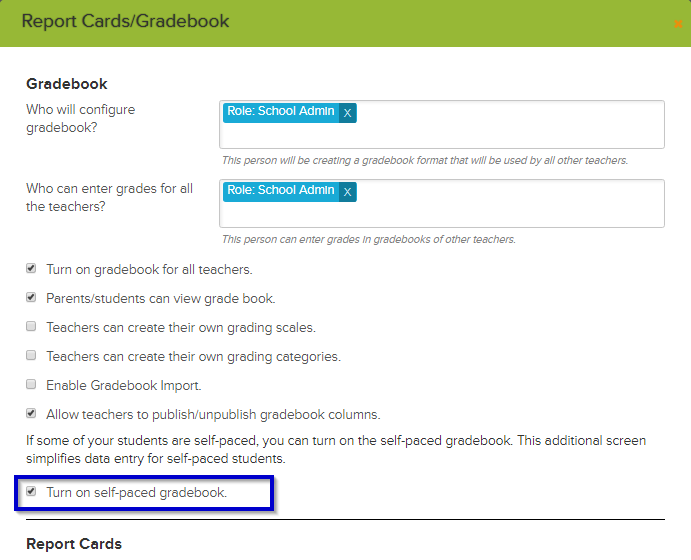 Note: Enabling Self-paced gradebook would have to be done by your school admin.
Feel free to chat with us if you have questions.

17DP0116