Teachers may be added to Quickschools in two ways:
To start adding teachers, go to Teachers tab:

Adding Teachers Manually
Click the "Add Teacher" button then enter the teacher's name: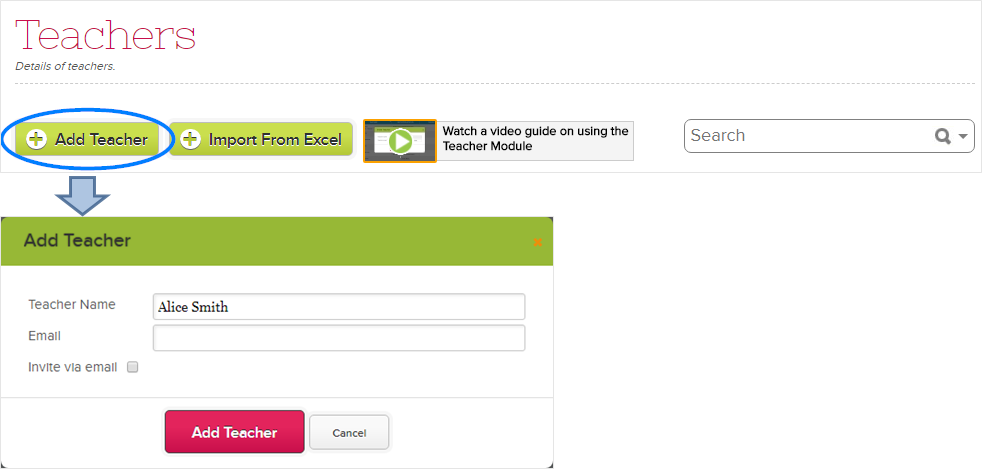 To invite the teacher for Quickschools access, enter his/her email address then check "Invite via email" option as shown above. Click the "Add Teacher" button to complete the process.
Importing Teacher Records from Excel
An efficient way to add large numbers of teachers to your QuickSchools account is to use the Import feature. To do this you need to have your teacher data accessible in an Excel file, one with either an ".xls" or ".xlsx" extension. QuickSchools will automatically analyze your file and map commonly-named columns to the fields in a QuickSchools teacher record.
To proceed, click on the Import button then browse for the .xls or .xlsx file containing your teacher data. You will then see a second screen displaying each set of data from your file and the corresponding field it will be mapped to in the QuickSchools database: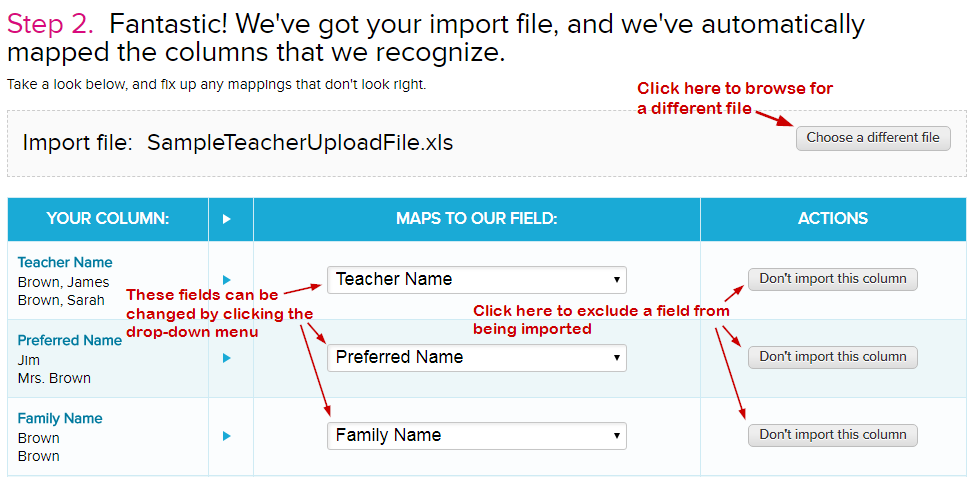 Each field in the .xls or .xlsx file will be mapped to a corresponding field in the QuickSchools database. If the choice given is not the best one, you can change it by selecting a different one from the drop-down menu.
After confirming the mapping of fields, click the "Click Here To Import Data" button to initiate the import process. Depending on the size of your file, the process may take a few minutes, during which time you may see the following popup message box:
After the import process is complete, your data will be added to your QuickSchools account!
Click here for a sample template in importing teachers into Quickschools.

18DP0403