If you have set up a Master Schedule in QuickSchools for a previous enrollment period, we have a feature that allows you to copy over settings from a previous enrollment period into your newly created enrollment period.
Using the Import Function
To use this feature go to the Master Scheduler and open the enrollment period you are working on and under Step 1 click on the "Import settings from a previous semester" link":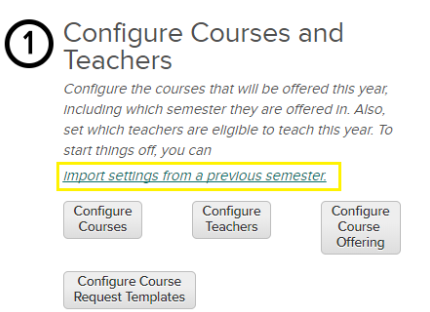 This will take you to the "Import Course and Teacher Settings" screen where you can choose what information you would like to copy over. Click in the box next to "Enrollment period to copy from" in order to select the period you want to import settings from: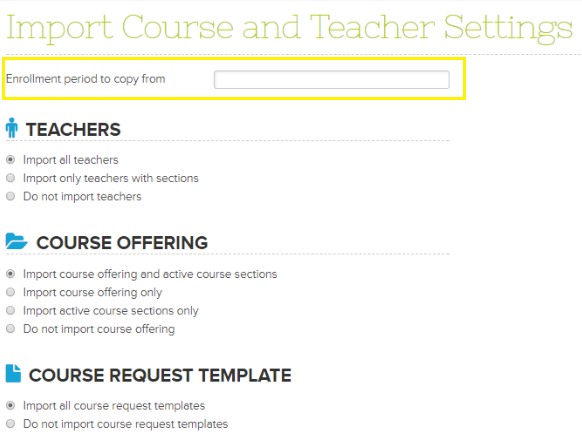 Then select settings to copy. You have the option to copy over teachers, course offering and/or course request templates.
Once you click on "Copy settings" you will see a message like the one below confirming the records that were copied into the new enrollment period: