The Super User App allows you to login as any user in your school. It's a powerful tool for school administrators to manage user accounts.
To install the App, go to the App Store and search for "Super User" and then click 'Install App'.

Once installed, you may now configure who will be able to login on behalf of other users.

The Super User can access any account - Teachers, Parents and Students. You will see the list of users on your school under the "Super User" menu. Click on the 'Login' button beside the user's name to login as that user.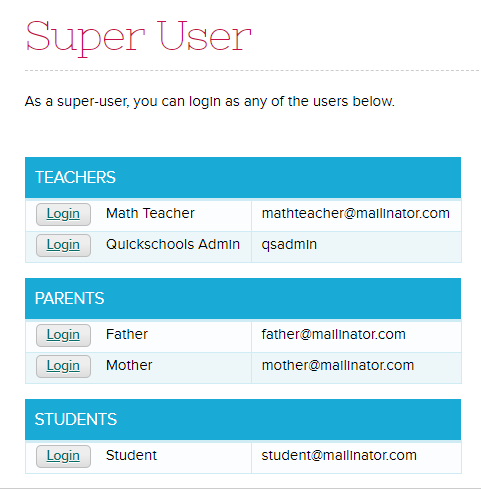 When logging in as another user, use your username followed by 2 colons, and then the username of the person you're logging in as. Then just log in using your regular password.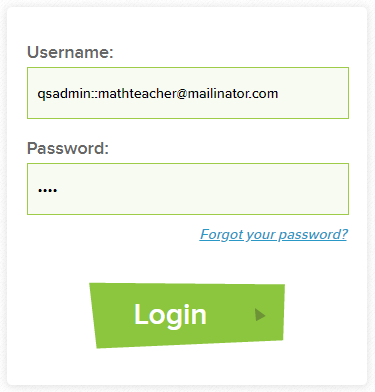 Feel free to test it out and let us know if you have any further questions or suggestions!