The Interventions App in the QuickSchools app store allows you to easily track detailed information on academic interventions directly in the student record. This app can also be used to track notes or details on student information that may be specific to your school such as Immigration/VISA information, logging parent communications, etc.
To install the app access the QuickSchools App Store link in the upper right hand corner of the screen. Once you are in the app store you will find the Interventions app under the "School Administrator Apps" section: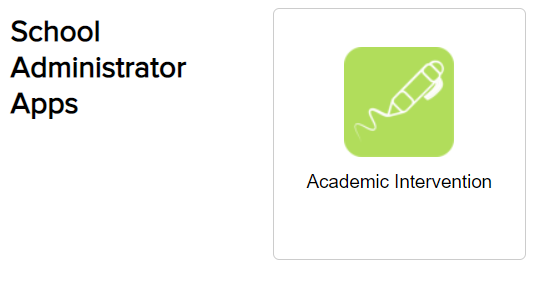 Click on the app to install it and configure access, then you will see a new Interventions tab in the student record:

Click on "Add Intervention" to add a new record, you can track the intervention type, start/end dates, comments and any attachments: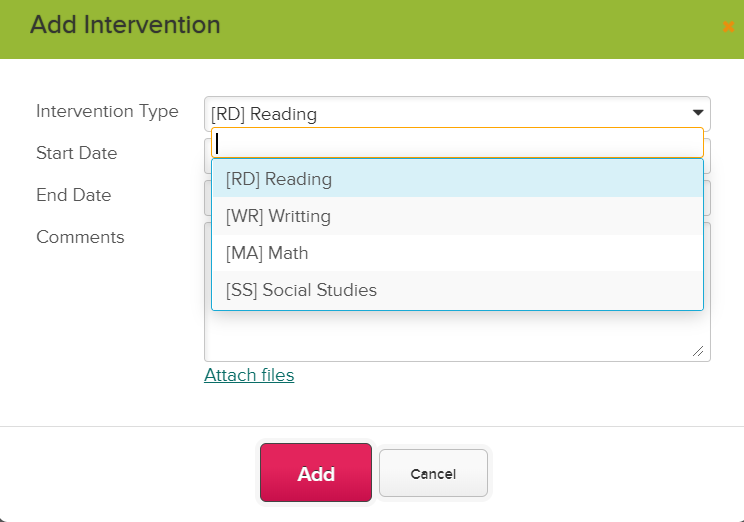 .
Once the intervention is added it will show in your list:

With the app installed you have a "Interventions App Report" added to the Summary Reports listing so that you can run reports on interventions that are being added for students:
In order to customize the list for "Intervention Type" please chat in or email us at support@quickschools.com.