Gradebook grades automatically appear in Report Cards, but there are times you may experience that grades aren't showing up in the report cards.
This normally happens when "Is final grade?" is not turned on in your Final Grade formula column. Here are the steps to turn this on:
1. Log in to Quickschools and go to Gradebook tab
2. Click the (Formula) link below the Final Grade column name:

3. Check "Is final grade?" then click the Update button: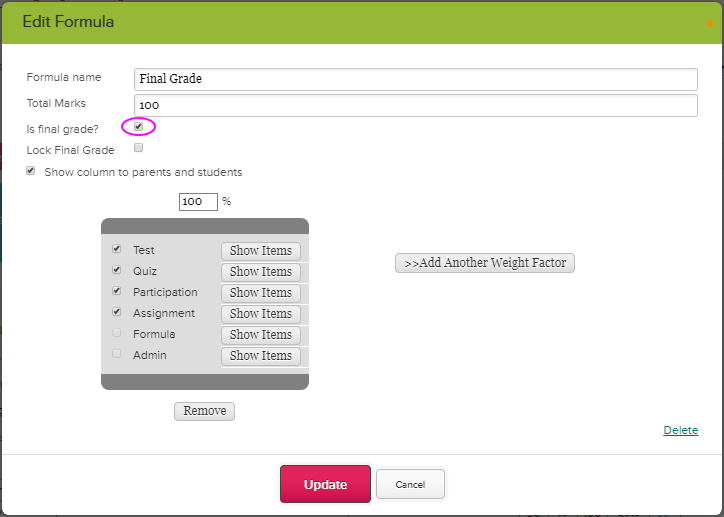 Note that there could be several formula columns in a gradebook, but only the one with "Is final grade" checked will automatically appear in the report cards.
19DP1104