A recipient list, also called a call list, is a saved group of parents and students who share a common interest, such as the PTA, the school committee, or the activities club. Saved recipient lists can be used to quickly address your email, text, and voice messages. A recipient list can include individuals and specific grade levels, and it can also exclude specific students.
Creating a Call List
Creating a recipient list, or a call list, is easy because the student database is integrated with Messaging. From the Messaging > Recipient Lists page, click Add Call List. The New Call List page opens.

First, name the recipient list. This name will be displayed in the "To the Parents of" drop-down menus when addressing email, text, and voice messages. From the Include these Grades, Include these Students, and Exclude these Students text boxes, select the names of the students whose parents you want to include or exclude from the recipient list from the drop-down menus. As you add students and parents, their names and phone numbers are added to the table below. When you are finished, click Save to save the list for use with your QuickSchools communications or click Clear to discard the changes.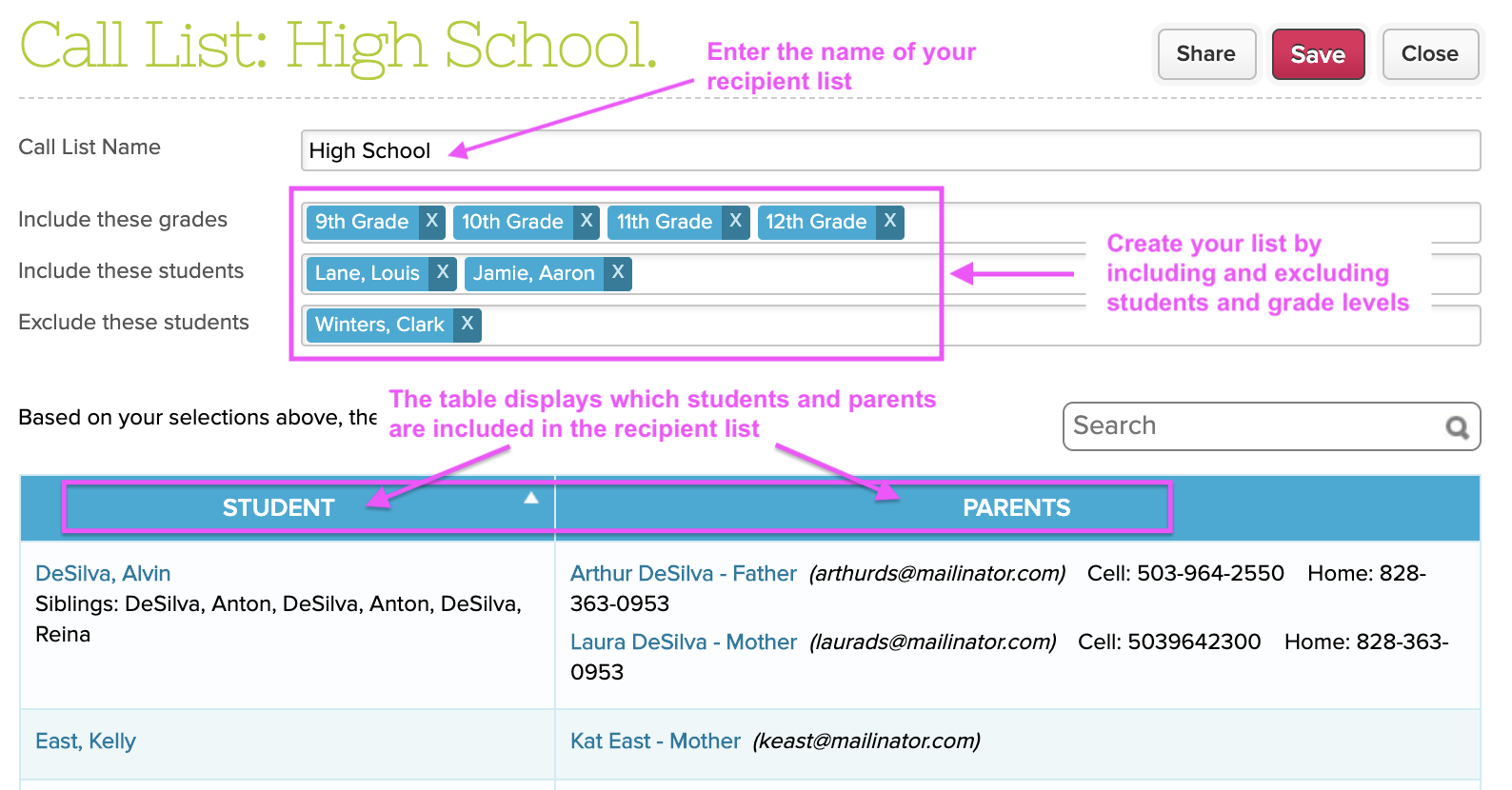 Sharing the Recipient List
Click the Share button to give other users access to the recipient list you've created. You have the option to share to users who can edit or view the list.

Using the Recipient List
To use the recipient list, select the list from the dropdown option of the parents or students field. This can be used in sending emails, text messages or voice messages.