When a Gradebook was mistakenly edited or columns were deleted, you can view and restore the Gradebook to a previous version.
After the Gradebook history has been enabled, your Gradebook should look like this: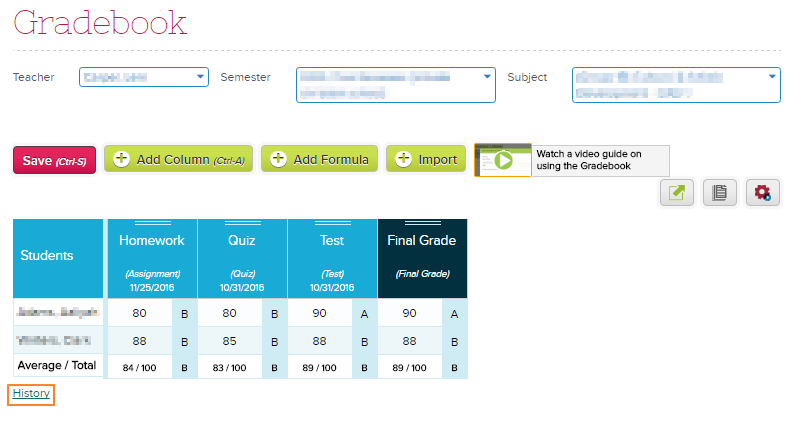 Every time you save the Gradebook, it will create a version that you can view and restore.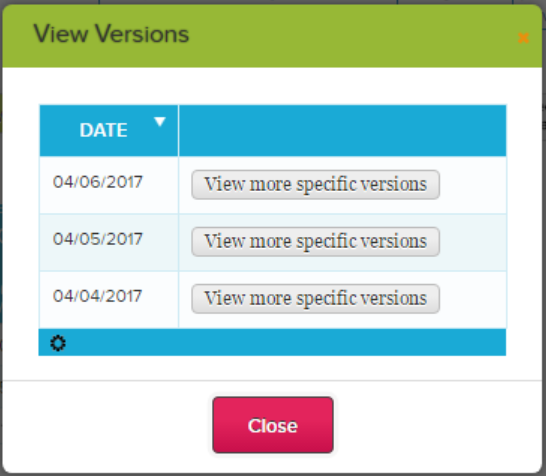 Clicking the button View more specific versions will show dates and times the version has been saved. Click the time to view the Gradebook version.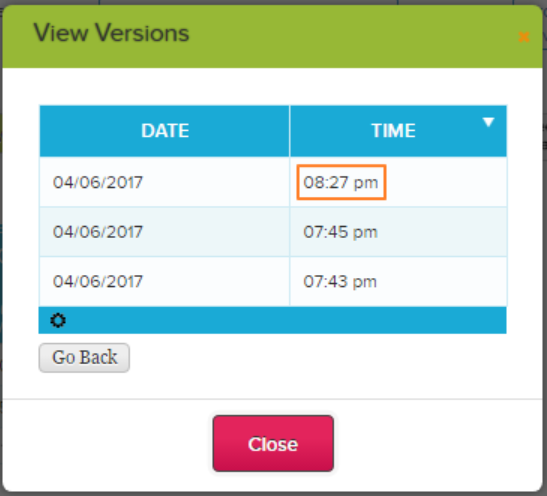 You can restore the previous version by clicking the Restore Gradebook button and confirm the restoration. Don't forget to save afterwards.

Note For Administrators:
If you'd like to turn this on, please send a request to support@quickschools.com.
Document 17MR1206