Quickschools Master Scheduler allows you to import multiple courses at once from an excel file.
Here are the steps to import courses into Master Scheduler:
1. Go to Master Scheduler tab > District Settings tab, then click the Configure Courses button.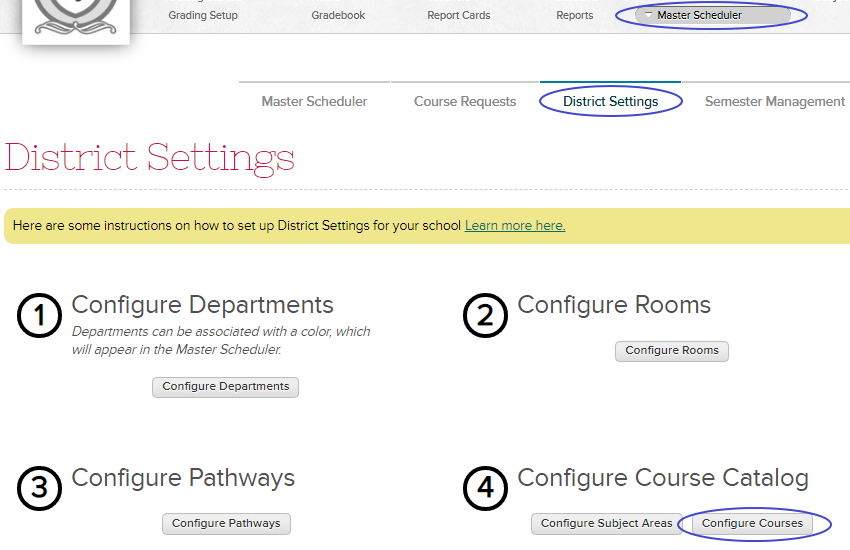 2. Click the Import button:

3. Click the "Choose a file" button and browse for the excel file that contains the courses:
4. Map the fields in your excel file to Quickschools fields:
Note: The boxed fields above are required when importing courses.
5. Click the "Import Data" button to initiate the import. You will see the notification below to confirm a successful import:
You'll now see the list of courses you imported in the list:

You can also run a report using Report Creator to review the list of courses.
These are the three required fields when importing courses:
Course Code

Course Name

Length of Course
Click here to download a sample of the import file.

21DP0406R