The Fileroom app in QuickSchools is similar to a dropbox where you can upload documents to be shared with teachers, parents and students. It has a storage size of 100 GB so there's lots of space to store all your files.
This app can be installed from our App Store. Simply search for the app name and click the Install app button.

Configure the teachers who should have access to upload the files.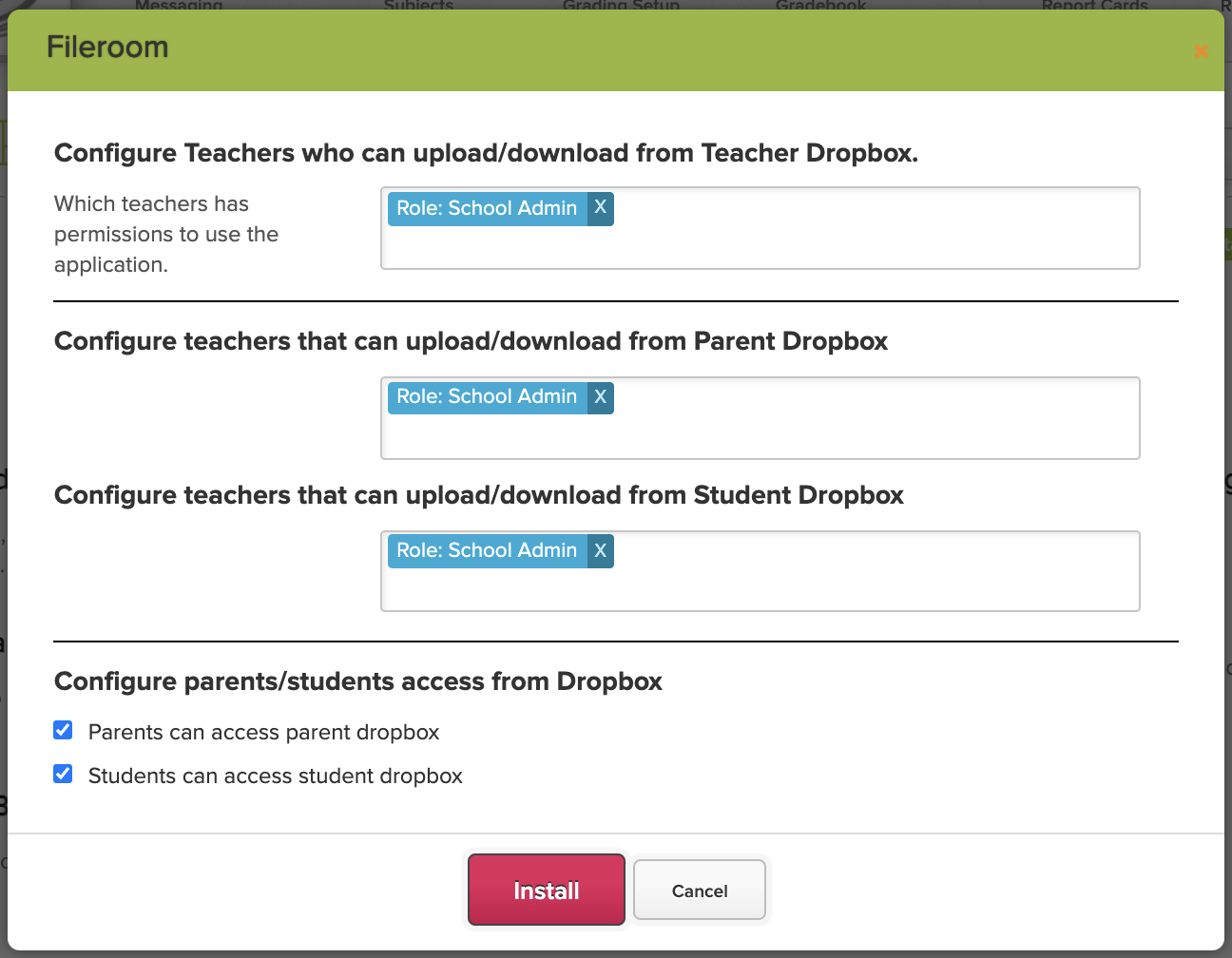 Each user group has its own dropbox section. The screens are pretty straight forward. There are buttons provided to create a folder and upload a file.

The rows are clickable so you can easily open a folder or download a file. You can also create folders within folders to organize the documents.

You can even copy the file's URL which you can share to users via email so they can easily download the file. Before uploading a file, be sure to avoid periods on the file name like "File Name 21.02.01" or else the URL will not work. The period should only be before the file type e.g. "File Name 210201.jpg".

To delete a file, select a row by using the checkbox on the left then click the header and choose Delete.
This is how it will look on the Student Portal if students are allowed to access the dropbox: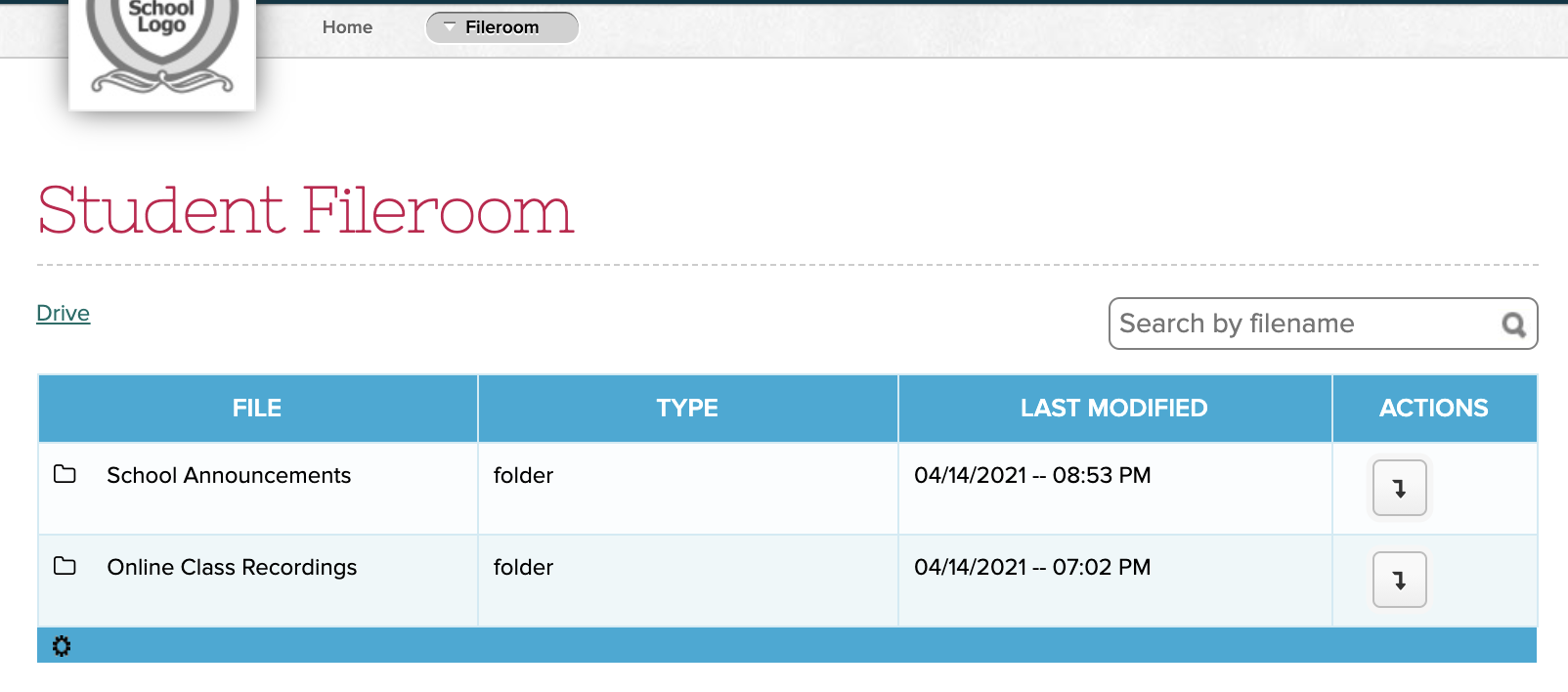 Parents and students can only download files while teachers who do not have permission to upload files will not have access to the dropbox.