The Fee Tracking module allows you to mass generate statements for multiple students/families, as well as automatically email those statements to their parents or designated primary payers.
Simply go to Fee Tracking > check the family/students whom you need to generate statements > click the down arrow at the top left corner of the table > click Generate Statement:
Fill out the dialog that appears to create a statement: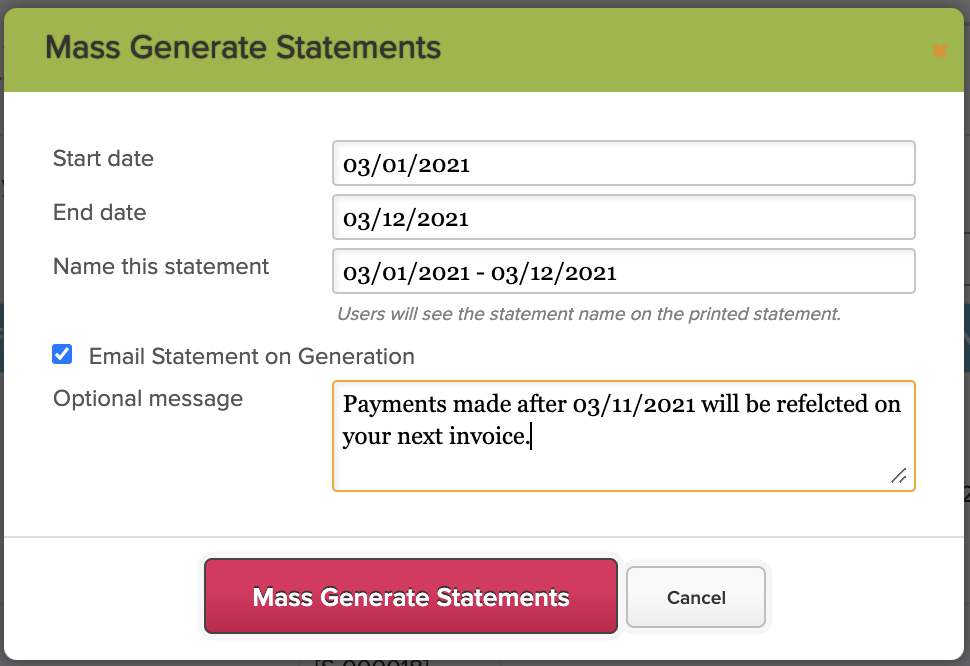 Checking "Email Statement on Generation" will automatically send the generated statements to the students' primary payers once you click the Mass Generate Statements button.
You will then see the generated statement upon opening a student's account under Fee Tracking:

If you have added an optional message, it will appear on the statement PDF below the Ending Balance.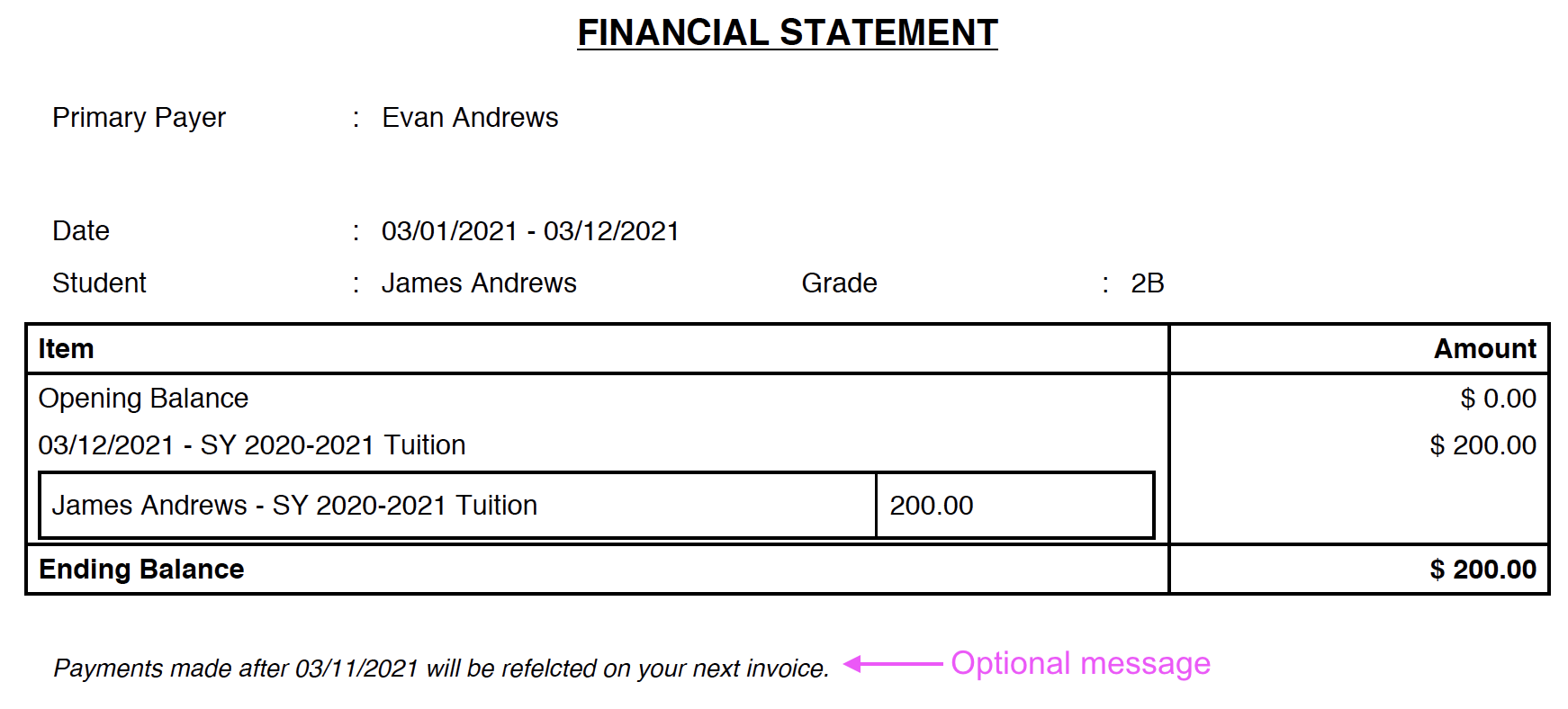 Email Latest Statement - allows you to mass email the latest statements to the parents/designated payers at any point in time.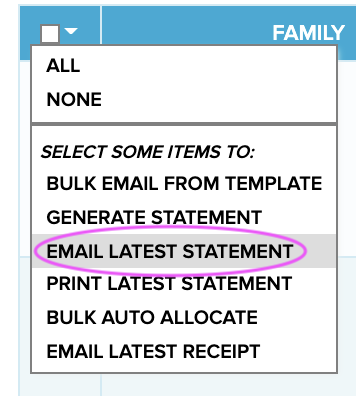 Similar to Generate Statement, a dialog box will appear before sending the email where you can change the sender name, sender email, and enter an optional message that will appear on the email the parent will receive.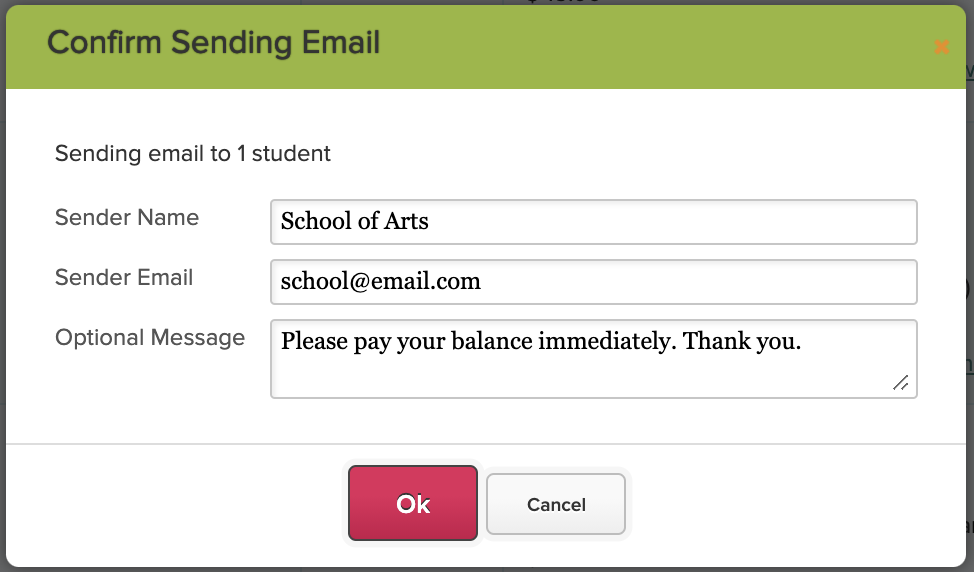 The sent email will look something like this:
Note: If you initially added an optional message when you first generated the statement, that message will be retained on the PDF.
Click the Email History button from the Family Billing tab to review the sent emails.

Additional Notes:
If Family Billing is turned on, statements will be sent only to the students' designated primary payers.

If Family Billing is turned off, statements will be sent to all students' parents listed in student profile.

If College Level Settings is enabled, statements will be sent to students instead of parents. This is whether you send statements via Generate Statement or Email Latest Statement.

If you'd rather have the billing statements sent to parents, please send us a request at support@quickschools.com.
If you have any questions or need any help, do feel free to let us know.

18DP0222R | 21MR0312R